Tips on how a CIP System can increase profitability in a brewery
Superbowl is coming and with that Americans will consume upwards of 325 million gallons of beer. With that in mind there couldn't be a better for craft beer brewers to brush up on a few tips by looking at their clean in place system (CIP), to maximize brewing efficiency and bring home more profit. For craft brewers especially they face some challenges that the bigger brewers don't.
With craft beer sales steadily rising YOY as shown in the chart below we decided it's a good time to share some lesser known tips to increase craft beer brewing efficiency.
Diagram of beer sales
Sales volume of craft beer in the United States from 2008 to 2013 (in million barrels)
Reduce labour and downtime with a Clean In Place System
Reduce labor costs and downtime while ensuring sanitary quality with a Sanitary CIP (Clean in Place) system.
Clean in Place (CIP) systems allow for all brewing equipment to be cleaned to sanitary specifications without being removed from production lines. Let me explain how a CIP system actually saves money and increases production at the same time.
A lot of breweries clean tanks, hoses, pumps, and valves for their brewery by hand. From a labor perspective it's time consuming and costly.
Not only does it cost more labor time but there is no guarantee you are meeting the same sanitary standard every time. Case in point, if an employee is a little tired by Friday afternoon and has other plans for the evening they may do a less than stellar job cleaning the equipment. That's important since you shouldn't leave residue from seasonal brews and then brew a different beer in the same tank.
CIP systems automatically clean brewing equipment and controls time, temperature, and concentration levels. That means every time your equipment is clean you can be sure it's for the correct amount of time, at the exact correct temperature for both the wash and rinse cycles, and uses the correct amount of soap concentration.
You can reduce waste, reduce tear down and cleaning time, and ensure sanitary quality at the same time. What's not to love?
If you're still cleaning tanks, hoses, pumps, and valves by hand you should consider a CIP system from a company that knows how to design, implement, and support the system. CIP systems need to be maintained so make sure to ask if your provider stocks parts, provides, repair, and has support capabilities to maximize ROI on your investment.
Get Your Hose Situation Under Control
Breweries have hoses everywhere and let's face it, there are number of ways hoses can lead to production inefficiencies. Here are things to keep in mind regarding your brewing hose setup.
The Real Cost of Cheap Sanitary Hoses
Cheap hoses can cause contamination. How you ask? Cleanability of the hoses is a huge concern. Contamination causes variance in the end product. If delivering a consistent quality product to your customers is important then sanitary hoses should be too.
As I mentioned before using hoses that can be cleaned in place will reduce down time and save you money. Cheaper less expensive hoses can't always sustain high enough washing temperatures to clean them properly leading to contamination.
Are You Guessing Which Hose is the Best?
The wrong hoses lead to loss of product. Guessing at how to build your brewing system is great if you're an at home DIY'er. If you're running a professional brewing company then work with experts who can tell you exactly what hoses are the best for your personal application. Ideally you should find a company that specializes in brewing process design, has expert engineers on staff, and manufactures hoses in house.
And lastly this may go without saying but keep some hoses on hand in case yours go out. No need to risk the downtime or loss of product because of something as simple as a hose.
Planning you CIP brewery will increase profitability
When it comes to pumps and seals breaking there isn't a lot you can do to avoid loss of product once it happens. Instead the best option is to plan appropriately to make sure you have the best pumps and seals to fit your exact specifications. If you use the wrong pumps you can create too much pressure which wears out your equipment faster and can lead to pump and seal damage.
If something does go wrong you need to know who you're gonna call! Emergency on call pump repair services can you get your equipment back and up and running in 24 hours, saving you lots of downtime.
Putting it all together
Brewing craft beer is tricky business. If you want to maximize profits during the holidays you need to look beyond the basics. Don't be afraid to get an expert opinion from a trustworthy process design company that specializes in brewing processes. You might just find when you do things differently you can brew more profit than you thought!
Are you an engineer who has had an experience with a CIP system within a brewery? Or do you have a CIP system within a different manufacturing environment? PIF would like to hear your thoughts and comments.
Company Profile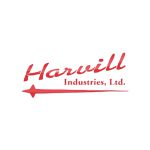 Harvill Industries
Harvill Industries specialise in Process design, systems integrations, factory maintenance, and equipment repair for the food, beverage, dairy, biotech, pharmaceutical, and sanitation industries.
Get the latest process industry news
Interested in receiving even more industry-leading news from Process Industry Forum delivered directly to your inbox? Then sign up to our free newsletter. Bringing you the latest news, trends, innovations and opinion from across the process industry, our exclusive newsletter gives you all the industry insights of the moment in one, easy-to-digest bulletin. Stay ahead of the competition with regular process industry news instalments from PIF.