Glaston's range of Nitrogen generators
Nitrogen generation can often be overlooked in the process industry. However, as it is fundamental in many sectors, including the food and beverage, chemical and packaging industry, making sure you have efficient nitrogen generation can reap you incredible cost saving benefits. In this article, PIF spoke to Michael Douglas at Glaston Compressor Services to find out about their range of nitrogen generators and their nitrogen generator maintenance programme.
What are nitrogen generators?
When PIF spoke to Michael from Glaston, a leading compressed air system and nitrogen generation supplier to find out more about their services offered, Michael began by explaining the importance of nitrogen generators.
He explained that "nitrogen gas drives manufacturing production and that nitrogen generators produce nitrogen liquid gas to the application's desired purity levels" He also mentioned that, "choosing the right nitrogen generator for your manufacturing requirements is crucial" given that each nitrogen generator has different properties.
As Glaston supply and maintain both Pressure Swing Adsorption Nitrogen Generators (PSA) and membrane industrial nitrogen generators, the two main nitrogen generator types, they boast an exceptionally high reputation and are experts when it comes to advising upon the best nitrogen generator for your process requirements.
Glaston's range of nitrogen generators
Glaston supplies both membrane nitrogen generators and PSA nitrogen generators in a variety of options. When speaking to Michael, he summarised the key functions of both generator types:
Membrane nitrogen generators
The key functions of membrane nitrogen generators:
Generally has lower maintenance costs in comparison to PSA generators
Suited for purities up to 99%
Commonly suited for oil and gas industries
Pressure Swing Adsorption (PSA) Nitrogen Generators
The key functions of PSA nitrogen generators:
Cost effective for purities above 99%
Continuous flow of nitrogen gas
Commonly suited for beer dispensing, food packaging and laser cutting
Glaston's nitrogen generator maintenance programme
When PIF spoke to Michael from Glaston, he advised that "when it comes to choosing an industrial nitrogen generator it is important to get the right fit for your system and like any mechanical application, maintenance is required to keep your nitrogen generator in pristine condition for longer."
Whether it is a fixed industrial nitrogen generator or a more flexible nitrogen generator, Glaston offers a maintenance service that will provide a thorough health check of your nitrogen generator. Glaston will take care of the whole maintenance process right through from checking that your nitrogen generator is in-line with ISO safety standards, checking over the generators operation to changing carbon molecular sieve and inlet filters.
Nitrogen Generators from Glaston Compressor Services
Michael advised PIF that whatever nitrogen generator that your business requires, Glaston has a range of maintenance contracts to suit you. He also provided PIF with some top advice when it comes to maintenance of nitrogen generators with being that they should be fully serviced every six months.
Whatever your circumstances, Glaston Compressor Services can build a bespoke nitrogen generator service for you.
Why not speak to a member of the Glaston team on +44 (0)1695 510 10 or email [email protected] today?
Company Profile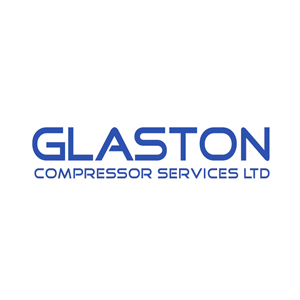 Glaston Compressor Services
Glaston Compressor Services is a supplier of high performance, energy efficient products including air compressors, nitrogen generators and compressed air filters.
Get the latest process industry news
Interested in receiving even more industry-leading news from Process Industry Forum delivered directly to your inbox? Then sign up to our free newsletter. Bringing you the latest news, trends, innovations and opinion from across the process industry, our exclusive newsletter gives you all the industry insights of the moment in one, easy-to-digest bulletin. Stay ahead of the competition with regular process industry news instalments from PIF.