Gas sampling and conditioning explained
PIF spoke to Gas Sampling and Conditioning Experts Fluid Controls to find out more about their large array of products from respected manufacturers such as Perma Pure and ADI. In this blog, they gave us an in-depth look at their most popular gas sampling systems and equipment.
Gas sampling explained
Gas sampling is done to characterise the thermal, chemical and hydrological properties of a surface or subsurface hydrothermal system. Various methods are applied to obtain samples used for the determination of the composition of gases present in soils or hydrothermal discharges.
Gas conditioning explained
Gas conditioning systems enhance fuel gas quality by eliminating condensate, controlling the temperature, filtering particulates and regulating pressure. Untreated gas can cause premature combustion, component distress, erosion of components and nozzle plugging.
Gas Sampling Systems
As with any application, gas sampling requires the right equipment to ensure a safe and reliable process. Fluid Controls provides a number of innovative products from respected gas sampling and conditioning manufacturers, including Perma Pure and ADI, which are guaranteed to deliver precise and dependable results each and every time.
Gas Sampling Systems – Perma Pure Mini-GASS
Perma Pure's Mini-GASS Gas Sampling System has a number of useful functions, including the ability to prepare hot gas sample streams for removing remove particle, high performance gas analysis, removing acid mists and water vapour from a gas stream, all without the loss of analytes. This system is ideal for process applications and continuous emissions monitoring. It has been designed to process highly corrosive and difficult samples, which include gas streams containing high levels of HCI, NOx, HF or SOx.
Gas Sampling Pump – ADI Dia-Vac
Fluid Controls can supply a complete range of Gas Sampling Pumps that provide exceptional quality, reliability and affordability. Their complete line of ADI sampling pumps offer 100% oil-free, contamination free, corrosion resistant and leak free sampling. With their corrosion resistant diaphragm pumps, no oil, graphite or other potentially contaminating lubricants will come in contact with the gaseous stream. ADI's reliable Dia-Vac pumps are exceptionally quiet at all pressures and in most applications. They can also be operated for extended periods without the need for maintenance.
Speak to a Fluid Controls adviser today about their complete range of gas sampling products by calling +44 (0) 118 970 2060 or email fluid@fluidcontrols.co.uk.
Company Profile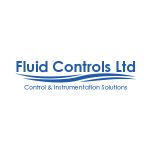 Fluid Controls Ltd
Fluid Controls Ltd is one of the UK's leading distributors for pressure control for a wide range of industries.
Get the latest process industry news
Interested in receiving even more industry-leading news from Process Industry Forum delivered directly to your inbox? Then sign up to our free newsletter. Bringing you the latest news, trends, innovations and opinion from across the process industry, our exclusive newsletter gives you all the industry insights of the moment in one, easy-to-digest bulletin. Stay ahead of the competition with regular process industry news instalments from PIF.