Fluid Controls' range of Perma Pure Dryers
When it comes to supplying gas sample conditioning equipment and moisture management solutions to a variety of industries including the medical industry, accuracy is important. Here at PIF, we spoke to Fluid Controls Ltd, a world class distributor of Perma Pure, to find out why they distribute Perma Pure and learn all about their range of PermaPure gas conditioning and sampling products.
Why gas conditioning and sampling products from Perma Pure?
When we spoke to Fluid Controls to find out about their range of gas conditioning and sampling products, they highlighted Perma Pure's excellent reputation. Fluid Controls stock an exceptional range of Perma Pure equipment including; humidifiers, gas dryers and sampling pumps. Perma Pure has unrivaled manufacturing experience and particular excellence supplying the medical and scientific industry.
Not only is Perma Pure market leading experts, but their products feature exceptional quality and accuracy. As all Perma Pure gas conditioning equipment holds the reputation of 'The Perma Pure Medical Advantage' and utilises Nafion polymer and advanced technology, Fluid Controls highlighted that it was a no-brainer choosing to distribute Perma Pure products.
Perma Pure gas conditioning and sampling products
Fluid Controls made PIF aware that Perma Pure dryers are particularly popular products. At Fluid Controls they stock and deliver three different series of Dryers from Perma Pure:
Perma Pure MD Series
Perma Pure PD Series
Perma Pure ME Series
MD Series and Perma Pure PD Series Dryers
The MD Series and Perma Pure PD Series are both used to dry gas samples prior to analysis. However, when speaking to Fluid Controls, we found out more about the similarities and differences of both dyers.
Both the MD Series and Perma Pure PD Series utilise Perma Pure's exclusive Nafion technology. This Nafion polymer has been engineered to optimise moisture exchange and flow which is extremely important in the medical industry. Furthermore they both "reduce the sample dew point to as low as -45°C".
However, we discovered that the Perma Pure MD Series transfers moisture from a gas stream to a counter-flowing purge gas and the ME Series moisture exchanges only remove water vapour from the sample which helps eliminate any source of analyser failure.
On the other hand, The Perma Pure PD Series operates over a large range of temperatures and works by consistently drying gases for applications with high flow. The Perma Pure PD Series therefore offers the advantage of continuous drying and low pressure drop.
Perma Pure ME Series
Fluid Controls made us aware that the Perma Pure ME Series are used in a wide range of applications. Suitable for drying and humidifying gas streams, the ME Series are specially manufactured for medical applications. As a simple and accurate piece of equipment they are extremely suitable for breath drying applications. Likewise the MD and PD Series dryers, the ME Series utilises Perma Pure's famous Nafion polymer technology.
Why Perma Pure Dyers for medical and scientific industries
To find out more about the specific applications for dyers in the medical industry, PIF discovered that Perma Pures dryers and tubing are commonly used for the following types of medical based operations:
Inhaled Gas Therapy
Capnography
Breath Analysis
Metabolic / Pulmonary Function Testing
As the numerous Perma Pure dyers offer functions including accurate removal of moisture, maintenance free operation, continuous drying and corrosion resistance amongst others, whenever you need an accurate medical application, Fluid Control's can point you in the right direction.
Perma Pure Dryers from Fluid Controls
Why not speak to one of the experts from Fluid Controls Ltd, a world class distributor of Perma Pure to find out more about their Perma Pure product range or for more information on how Perma Pure dryers can suit your medical or scientific needs.
Company Profile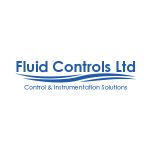 Fluid Controls Ltd
Fluid Controls Ltd is one of the UK's leading distributors for pressure control for a wide range of industries.
Get the latest process industry news
Interested in receiving even more industry-leading news from Process Industry Forum delivered directly to your inbox? Then sign up to our free newsletter. Bringing you the latest news, trends, innovations and opinion from across the process industry, our exclusive newsletter gives you all the industry insights of the moment in one, easy-to-digest bulletin. Stay ahead of the competition with regular process industry news instalments from PIF.