Fluid Controls explain the function of a check valve
PIF spoke to control and instrumentation solutions experts Fluid Controls to find out more about the function of a check valve, as well as gaining some insights into some of their market leading check valves from Bürkert and Parker.
A check valve, non-return valve or one-way valve is a valve that normally allows fluid (liquid or gas) to flow through it in only one direction thereby preventing any backward flow. Check valves are two-port valves, which means they have two openings in the body; one for fluid to enter and the other for fluid to exit.
Although they are available in a wide range of sizes and costs, check valves are generally small, simple and inexpensive – therein lies their appeal. They work automatically and therefore most do not have any valve handle or stem. The bodies (external shells) of most check valves are made of plastic or metal.
Types of check valve
Check valves are often used when multiple gases are mixed into one gas stream. A check valve is installed on each of the individual gas streams to prevent mixing of the gases in the original source. For example, if a fuel and an oxidiser need to be mixed, then check valves will normally be used on both the fuel and oxidiser sources to ensure that the original gas cylinders remain pure and therefore non-flammable.
Check valves are used with some types of pumps. Piston-driven and diaphragm pumps, such as metering pumps and pumps for chromatography, commonly use inlet and outlet ball check valves. These valves often look like small cylinders attached to the pump head on the inlet and outlet lines. Many similar pump-like mechanisms for moving volumes of fluids around use check valves such as ball check valves.
Check valves are also used in many fluid systems, such as those in chemical and power plants. Typical applications in the nuclear industry include feed water control systems; dump lines; make-up water; miscellaneous process systems; N2 systems; and monitoring and sampling systems. In aircraft and aerospace, check valves are used where high vibration, large temperature extremes and corrosive fluids are present.
Check valves from Bürkert and Parker
Parker C Series Check Valves are designed for unidirectional flow control of fluids and gases in industries such as chemical processing, oil and gas production and transmission, pharmaceutical, pulp and paper, power and utilities. They feature resilient, custom moulded, blow-out resistant seat design and a back stopped poppet that minimises spring stress.
These check valves are 100% factory tested for both crack and reseat, with cracking pressures ranging from 1/3 through to 100 psi. Port connections include male and female NPT, CPI, A-LOK, UltraSeal, VacuSeal, BSP, SAE and Seal-Lok. Plus, heat code traceability ensures complete material accountability.
The Bürkert Type BBS-10 Sterile check valve and Strainer is for fluids and steam. The design is such that the flow direction is selectable; that makes installation and simple and very cost effective. These check valves feature fully traceable wetted materials (traceable seal also available) and are suitable for CIP and SIP applications.
The construction provides a continuous flushing and the unique feature of the eccentric check valve is that it can be mounted in the horizontal position and will self drain until empty providing the correct angle is achieved according to standard installation techniques.
Speak to a Fluid Controls adviser today about all your Check Valve requirements by calling +44 (0) 118 970 2060 or email [email protected].
Company Profile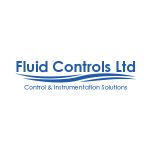 Fluid Controls Ltd
Fluid Controls Ltd is one of the UK's leading distributors for pressure control for a wide range of industries.
Get the latest process industry news
Interested in receiving even more industry-leading news from Process Industry Forum delivered directly to your inbox? Then sign up to our free newsletter. Bringing you the latest news, trends, innovations and opinion from across the process industry, our exclusive newsletter gives you all the industry insights of the moment in one, easy-to-digest bulletin. Stay ahead of the competition with regular process industry news instalments from PIF.