Everything you need to know about Deluge Valves
Deluge Valves are used in conditions that call for quick application of large volumes of water and, for that reason, are often integral components in fire protection systems. In this article, PIF explain how deluge valves work, what their advantages and disadvantages are, and where you can lay your hands on one.
What are Deluge Valves?
Deluge systems deliver large quantities of water, over a large area, in a relatively short period of time. They are commonly used in fixed fire protection systems whose pipe system is empty until the deluge valve distributes pressurised water from open nozzles or sprinklers.
Deluge systems contain more components and equipment than wet pipe and dry systems. So for that matter they are more complex. Detection systems can include heat, smoke, ultraviolet (UV), or infrared (IR).
Applications for Deluge Valves
Deluge systems are used in conditions that require quick application of large volumes of water. They create a 'buffer zone' in hazardous areas or in areas where fires can spread rapidly. They can also be used to cool surfaces to prevent deformation or structural collapse. Or to protect tanks, transformers, or process lines from explosion.
Other examples include: tanks containing combustible solutions; equipment pits; storage or process areas containing substances with a low flash point; or product handling systems.
Key Manufacturers of Deluge Valves
Viking are a popular manufacturer of Deluge Valves. Watch this video explaining their Electrically Operated Deluge System.
TYCO are also market leaders in Deluge Valves and systems, this video demonstrates their Model DV-5 Deluge Valve Wet Pilot Actuation system.
The
Inbal
Deluge Valve is FM and VDS approved to 300 psi (21 bar) in sizes 3", 4", 6", and 8" (80, 100, 150, and 200 mm). It is compact, lightweight, and comes provided with a preassembled trim - all of which simplifies and speeds up installation. The Inbal Valve opens quickly, yet smoothly, preventing water hammer and is designed to prevent false tripping. Plus, it can be reset by a thumb-activated knob.
Cla-Val Hydraulic and Electronic Deluge Valves offer superior performance and durability in the most critical of fire protection applications. The electric/solenoid-operated Series 134 is an on-off valve that automatically opens upon receiving an electrical signal, to the solenoid pilot control, to rapidly fill fire protection piping. They are available in a wide range of materials that are poured in Cla-Val's own onsite foundries for quick delivery.
Advantages and disadvantages of Deluge Valves
Advantages
Less expensive than other methods,
Uses water for extinguishing.
Disadvantages
Can damage sensitive or electronic equipment,
Longer clean-up time than powder and gas systems,
Requires a large water reservoir to operate.
Company Profile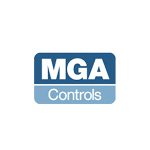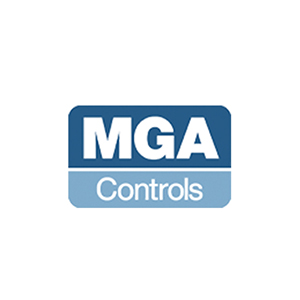 MGA Controls Ltd
MGA Controls are a leading Control & Instrumentation company delivering high-quality products and services to the industry since 1986.
Get the latest process industry news
Interested in receiving even more industry-leading news from Process Industry Forum delivered directly to your inbox? Then sign up to our free newsletter. Bringing you the latest news, trends, innovations and opinion from across the process industry, our exclusive newsletter gives you all the industry insights of the moment in one, easy-to-digest bulletin. Stay ahead of the competition with regular process industry news instalments from PIF.