Why Glaston specialises in energy-efficient compressed air systems
Glaston Compressor Services were recently awarded carbon-neutral status by The Making Carbon Work Project (MaCaW). We spoke to Michael Douglas at Glaston Compressor Services about the benefits of choosing energy-efficient compressed air systems-from a carbon-neutral air compressor supplier.
What is The Making Carbon Work Project?
"The Making Carbon Work (MaCaW) Project was designed to assist Lancashire based small businesses such as ourselves, to move towards becoming carbon neutral. Funded by the European Regional Development Fund (ERDF) and managed by UCLAN, MaCaW is also supported by Lancashire business growth hub, Boost" explains Michael Douglas from Glaston
Glaston have always looked to be as environmentally friendly as possible and with MaCaW's support, they were able to implement low-energy practices in order to reduce our carbon footprint which has resulted in not only delivering huge savings for them, but has also reduced the impact Glaston has on the environment.
Why was Glaston recognised as a carbon-neutral air compressor supplier
A carbon-neutral company is one where carbon emissions produced are balanced out by funding an equivalent amount of carbon savings elsewhere. "Back in 2015, we had solar panels installed to provide the energy required for the work we do day-to-day at Glaston HQ. During the carbon report carried out by representatives from MaCaW, it was discovered that the energy produced by our solar panels offsets the costs of the other power sources we use, making us a carbon-neutral company" explains Michael.
Of course, Glaston have not stopped there. The representatives also helped us to identify opportunities for us to improve our energy performance, reduce energy wastage and find potential areas where low-carbon technologies can be installed to reduce carbon emissions.
Why choose Glaston for your energy-efficient compressed air systems?
There is a huge emphasis globally on climate change and how we can all do our bit to reduce our carbon footprint and as the leading air compressor supplier in Lancashire, Glaston recognises that. We want to do everything we can to help provide customers with energy-efficient compressed air systems whilst also educating them on the environmentally friendly and budget-saving options they have for producing clean air including:
Optimising how businesses generate compressed air
Advocating regular air compressor maintenance
Regular servicing of compressed air systems.
Glaston creates bespoke energy-efficient compressed air solutions that will not only impact the environment in a positive way but will significantly reduce energy costs for the businesses that use them.
Glaston's team of highly qualified and experienced engineers strive to provide our customers with the most energy-efficient and cost-effective solution. For more information about how air compressor suppliers, Glaston can build an energy-efficient compressed air system that is uniquely tailored to your business, visit their website.
Company Profile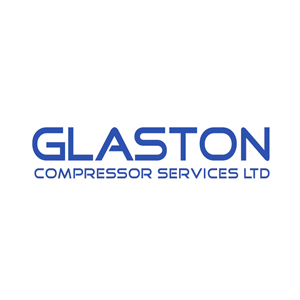 Glaston Compressor Services
Glaston Compressor Services is a supplier of high performance, energy efficient products including air compressors, nitrogen generators and compressed air filters.
Get the latest process industry news
Interested in receiving even more industry-leading news from Process Industry Forum delivered directly to your inbox? Then sign up to our free newsletter. Bringing you the latest news, trends, innovations and opinion from across the process industry, our exclusive newsletter gives you all the industry insights of the moment in one, easy-to-digest bulletin. Stay ahead of the competition with regular process industry news instalments from PIF.