ECS completes full refurbishment of Archimedes screw pump for Scottish Water
When a piece of pumping equipment wears out, it is usually essential to complete the repair as soon as possible, but when it is on the scale of a large Archimedes screw pump, some expert help is generally needed. So, when one of its screw pumps suffered an unexpected failure, Scottish Water called on ECS Engineering Services to complete the repair work.
The repair and maintenance of Screw Pumps
With over 200 Archimedes screw pumps in operation across its sites, Scottish Water is one of the largest operators of this type of equipment in the UK. ECS Engineering Services, with the support of its partner Landustrie, has considerable experience in the repair and maintenance of these assets and is well positioned to deliver a fast and professional service.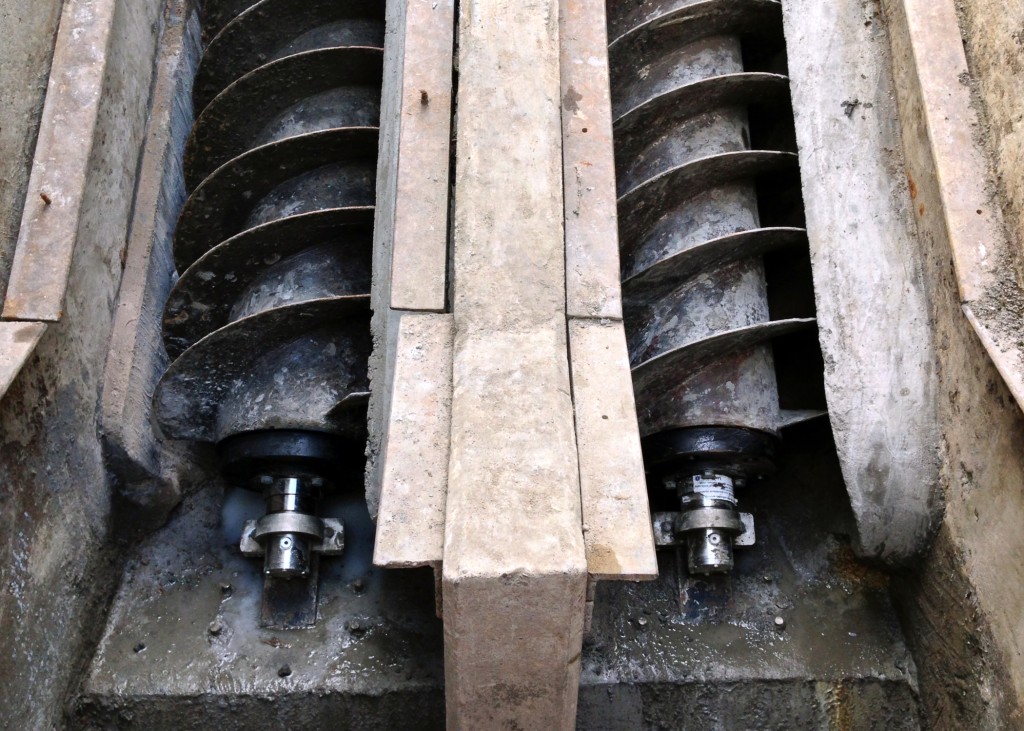 ECS recently entered into an agreement with Scottish Water to provide support services for screw pump assets. While preventative maintenance is always preferable, ECS also have the capacity to react to breakdown situations for sites that have not been assessed yet, ensuring continued operation of the affected site.
The site manager at the Alloa sewage treatment works was faced with the need for a rapid repair to an Archimedes screw pump and its screeded trough which had suffered a catastrophic failure. Fortunately ECS were in a position to provide a comprehensive assessment of the damage and the work required to complete the repair in a short timeframe.
Fixing the Archimedes screw damage
The damage to the concrete trough meant that the Archimedes screw would have to be lifted out before the task of removing the failed screed and bearing plinths with a remotely operated robotic breaker could be completed. This method provides a safe and effective means of breaking up the concrete, allowing it to be removed quickly and preparing the way for a new trough lining to be installed whilst alleviating many issues relating to hand arm vibration syndrome (HAVS).
With this task completed, the engineers could hand-finish the screed to provide a perfect fit for the screw pump to operate in. The final fit of the screw in the trough is crucial in determining the overall efficiency of the pump and was managed to a design clearance of 5mm. At the same time the new stainless steel bottom bearing was installed, finishing the preparation work.
The final job was to reinstall the Archimedes screw connecting it to the drive end and installing the Eco-friendly lower bearing which is sealed for life and requires no annual maintenance. With everything in place, the screw pump was tested and commissioned before being handed back to Scottish Water and being put back into normal service.
Archimedes screw pumps are used by most water utility companies and are expected to operate 24 hours per day, so reliability is an essential quality. Periodic maintenance, particularly of the end bearings and the gearbox is required to ensure continued reliable service. ECS is able to provide UK wide turnkey engineering support for all Landustrie screw pumps and those of other manufacturers, including Jones & Attwood & Hubert, which were originally manufactured by Landustrie.
Full support services are available including electromechanical site services, crane hire, dive teams and retrofitting of stainless steel eco-type lower bearings which provide extended service life. Refurbishment of traditional lower bearings is also offered, alongside other relevant services such as screeding to address worn channels, blade refurbishment, performance upgrades and drive-train refurbishment.
Company Profile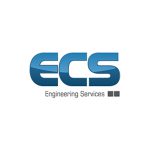 ECS Engineering Services
ECS Engineering Services has over 20 years experience in delivering high quality, reliable and cost effective engineering solutions, specialising in bespoke design and construction of water, energy and environmental processing and management projects.
Get the latest process industry news
Interested in receiving even more industry-leading news from Process Industry Forum delivered directly to your inbox? Then sign up to our free newsletter. Bringing you the latest news, trends, innovations and opinion from across the process industry, our exclusive newsletter gives you all the industry insights of the moment in one, easy-to-digest bulletin. Stay ahead of the competition with regular process industry news instalments from PIF.