Different types of Filter Drains and when they should be used
This tutorial describes several different draining mechanisms for draining contaminants from compressed air systems, and identifies the solution each mechanism provides to specific application parameters.
Draining contaminants from your compressed air or distribution systems is mostly a simple process, however some applications can call for more sophisticated draining mechanisms. This tutorial describes several different draining mechanisms and identifies the solution each mechanism provides to specific application parameters, such a low flow, difficult access or differential pressure.
Semi-automatic Drain:
Semi-automatic drains operates when the airline is depressurised. A semi-automatic drain is basically a NO 2/2 valve which is held closed by pressure acting on it. It is semi-automatic because when the filter is pressurised, the drain can still operate manually by pushing the tube in the filter, which then protrudes outside the filter bowl.
Automatic Drain:
An Automatic drain is a 2/2 valve which closes when the system is pressurised. The Drain opens when liquid accumulates and causes the float to rise, and on depressurisation.
Automatic Drains are good for when the filter location in the application makes access for servicing difficult, or for when equipment is in continual use and disruption for draining is not a preferred option. Applications where large quantities of water can accumulate over a short period of time justify the installation of an Auto-drain.
Low-flow Drain:
A low-flow drain can be used when the compressor capacity in the application is insufficient to close a number of standard automatic drains. Low flow drains are less effective at clearing contaminants, and therefore should only be used when a standard automatic or semi-automatic drain cannot be used due to application.
'Spitter' Drain:
A Spitter drain is used when there is differential pressure between above the drain's diaphragm and below it. The drain momentarily lifts and 'spits out' the condensate collected under the drain. A 'Spitter' drain is suited to applications where there is rapid increases in flow, resulting in differential pressure.
Constant Bleed Drain:
Using a Constant Bleed drain means having a small hole in the bottom of the bowl, allowing condensate to be constantly removed. A Constant Bleed drain should only be used when flow is too low to use auto-drain and when manual draining is not possible.
Drip-leg Drain:
A Drip-leg Drain is for protecting distribution systems from malfunction or damage. When systems having varying flows or shut down at the end of the day, a Drip-leg Drain can be used to remove water that has collected in the low points of a distribution pipework. A Drip-leg Drain is achieved by running a vertical pipe down from the low points into a Drip-leg drain where an automatic drain will expel the water.
This tutorial was written by PIF technical editors, based on Norgren's range of Drains for Filters.
Company Profile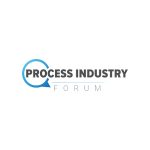 Process Industry Forum
The leading online technical resource centre for the Process Industry.
Get the latest process industry news
Interested in receiving even more industry-leading news from Process Industry Forum delivered directly to your inbox? Then sign up to our free newsletter. Bringing you the latest news, trends, innovations and opinion from across the process industry, our exclusive newsletter gives you all the industry insights of the moment in one, easy-to-digest bulletin. Stay ahead of the competition with regular process industry news instalments from PIF.