Customise your own Murrelektronik Mico Pro
Murrelektronik's innovative Mico Pro is a modular system that provides consistent and reliable electronic current monitoring and protection for 12 and 24V DC installations. The Mico Pro identifies critical changes within the current system and trips quickly, when necessary, to avoid system crashes. In this blog, PIF spoke to Murrelektronik to find out more about the Mico Pro modular system and its customisation options to suit your specific application.
Your customised Mico Pro
A vital new aspect of the Mico Pro offer is the ability to customise your modular system to your specifications. Having an electronic current protection and monitoring system that fits precisely what your application requires provides both an economical and flexible solution.
Build your own Mico pro
Use Murrelektronik's new Mico Pro online configurator to easily plan the assembly of your bespoke Mico Pro. Adapt and build your Mico Pro online, to receive a full overview of what you can expect from your module. Configure the perfect Murrelektronik monitoring system by building it step by step, beginning with your power module and adding the required channel modules. Once complete, download or send your configuration to the shopping cart for the ultimate current monitoring solution. Try out Murrelektronik's new Mico Pro online configurator here.
Choose your modules
The Mico Pro modular system is available as 1, 2 or 4 channel modules. Therefore, you can customise your Mico Pro to fit your application. Any combination of the channels is possible, so the module is tailored to your specifications for the most suitable and reliable modular system. This makes it possible to monitor high capacity loads with one device, as each channel can have Up to 30,000 µF loaded. Your customised set of channels are then powered by a module of up to 40A.
Fixed or adjustable tripping current
The tripping current can also be adapted to your application demands, available as both fixed or adjustable. The fixed tripping currents can be set as 2, 4, 6, 8, 10 and 16A and provide a tamper-proof alternative to the adjustable flex modules, which are easily changed from 1 to 10A or 11 to 20A.
Replace and readjust
Another interesting feature of the Mico Pro modular system is that channel modules can be easily replaced by sliding out the current modules and adding in the new one. This function ensures you can continue to customise your Mico Pro to keep up with whatever your application currently requires, including changing load conditions.
Murrelektronik current monitoring systems continually provide precision customisation options for you and your application.
Intelligent design for space saving
Another element of the customised Mico Pro is its space-saving capabilities. Each channel module has a slim design, to provide a space-saving option within the control cabinet. Their widths of just 8, 12 and 24 mm makes a significant difference to space, even when built with numerous channels.
As well as the intelligent space saving capabilities of your customised Mico Pro, this Murrelektronik current monitoring system also comes with the major benefit of Murrelektronik's integrated potential distribution concept. This significantly reduces cabinet wiring, as there is no need for separate 0V terminals within the cabinet.
Features of the Mico Pro modular system
As well as extensive customised Mico Pro features, this particular modular system comes with an array of innovative technical features. These include:
• Extensive diagnostic functions - including early failure prevention, tripped channels and switched off channels that are easily visible on the module via LED's and terminals for connection to the control platform e.g. PLC
• Start-up spikes are handled with cascaded start-up of individual out channels.
• Simple installation and cable wiring is achieved without specialised tools due to the push-in spring clamp terminals.
• Even during the loss of power, the operating conditions of each channel is saved.
For precise, practical, space-saving cabinet electronic current monitoring, the Mico Pro is the intelligent system for you. If you require more information about the Mico Pro modular system's customisation options, contact Murrelektronik today.
Company Profile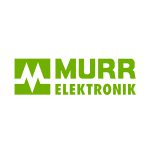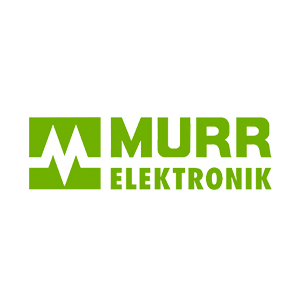 Murrelektronik Ltd
Stay connected with Murrelektronik. Murrelektronik is the UK arm of the world leading Murrelektronik GmbH, supplying connection technology to the engineering industry.
Get the latest process industry news
Interested in receiving even more industry-leading news from Process Industry Forum delivered directly to your inbox? Then sign up to our free newsletter. Bringing you the latest news, trends, innovations and opinion from across the process industry, our exclusive newsletter gives you all the industry insights of the moment in one, easy-to-digest bulletin. Stay ahead of the competition with regular process industry news instalments from PIF.