Corrosion protection for actuators
Corrosion protection should be at the forefront of your thoughts when working with electric actuators. Failing to prepare is, as the say, preparing to fail. Any such failures are guaranteed to hit you in the pocket for repairs, replacements and the inevitable downtime. In this article, PIF investigates the merits of powder coating protection.
Powder coating protection
Leading actuator manufacturers, AUMA have invested several million Euros to develop a powder-coating facility for their actuator housings. It marks a shift away from wet painting completed devices to powder coating individual housing parts prior to assembly. The advantage of which for plant operators is that even after repeated openings of the device housing the corrosion protection coating remains intact.
How does powder coating work?
Components are given a wet chemical pre-treatment, before the powder layers are applied, to remove any grease or contamination. The subsequent conversion layer ensures that the powder bonds to the housing surface. Silane technology (OXSILAN) replaces conventional zinc phosphate treatment, rendering identical quality but with greater environmental sustainability.
A primer layer of electrostatic-charged epoxy powder is applied to the earthed housing parts, ensuring an even coating beyond the joints. The components are then oven cured, which adheres the epoxy powder to the surface, increasing the coating's mechanical resistance. Polyurethane finish powder is then applied to give high protection from chemicals, weather and UV impact. Both powder layers are specially formulated to bond together.
As an optional extra devices can be coated with a final wet paint layer, if they require a special colour or a superior minimum layer thickness, but it's not necessary for corrosion protection. Despite a relatively low film thickness of 140 µm, powder coating meets the requirements of corrosivity category C5-M. A long protection time is assured, even when applying the stricter criteria of ISO 20340.
The corrosion-protection system in question underwent a 2,520-hour spray test that recorded no significant corrosion damage. The complete cycle according to ISO 20340 was performed and certified.
No comparable effective corrosion protections
Corrosion protection is not limited to powder coating and some outer elements of an actuation device – like control and display elements, nameplates and screws – aren't suited for this method. In which case, corrosion can appear at joints if different materials are combined. However, it's possible to mitigate against so-called 'contact corrosion' by means of eliminating unfavourable material combinations.
AUMA found no comparable effective corrosion protections available on the actuator market. For suppliers of automation devices to the process industries, this is an important investment as plant and pipeline operators are increasingly reluctant to accept downtime incurred by inadequate corrosion protection.
This post is a distillation of an article originally written by By Michael Herbstritt, Gert Wetzel and Andreas Baumgart, of AUMA that featured in Pipeline & Gas Journal back in March.
Company Profile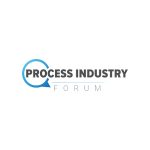 Process Industry Forum
The leading online technical resource centre for the Process Industry.
Get the latest process industry news
Interested in receiving even more industry-leading news from Process Industry Forum delivered directly to your inbox? Then sign up to our free newsletter. Bringing you the latest news, trends, innovations and opinion from across the process industry, our exclusive newsletter gives you all the industry insights of the moment in one, easy-to-digest bulletin. Stay ahead of the competition with regular process industry news instalments from PIF.