Glaston's compressed air systems used in a Lab Analysis Environment
As Glaston Compressor Services supplies to key industries including; vaccine manufacturers, pharmaceuticals, food and packaging manufacturers, during the pandemic they continued to support their essential customers. In this article, PIF spoke to Glaston to find out about a recent installation of a compressed air system for lab analysis. As vaccine development is essential to overcome Covid-19, Glaston is always proud to support this key industry.
Glaston offering their expertise in a lab analysis environment
As labs are just one key industry Glaston has delivered successful applications to over the past 40 years, Glaston advised PIF that a recent installation was for a lab analysis environment, requiring clean, dry air to lab and extraction equipment.
This application was specifically required to withhold low temperatures, so Glaston's team of expert engineers put their heads together to deliver a bespoke solution. Glaston explained to us that "they came to a consensus agreement to install a HPC Compressor for the lab analysis environment, subject to low temperatures, this was the perfect solution for our customer"
Why Glaston agreed upon HPC Compressors for the lab analysis environment?
As the lab's application required a compressor package that featured a dryer, receiver, filtration and condenser equipment, Glaston concluded that the perfect fit for the job was a small compact SM13 compressor that offered all of these facilities. As this HPC Compressor can have a low-temperature protection system installed, and offers low internal temperature start protection, when this compressor is to start and operate in the winter months, it can do so effectively.
In addition, Glaston advised us of the functions this small compact SM13 compressor offers. Minimising waste and having an efficient compressed air system at the lab was extremely important, this compressor was coupled with a condensate treatment unit. If your compressed air system does not dispose of condensate correctly labs and other industries can experience hefty fines. As Glaston always endeavours to deliver efficient and effective solutions, installing a condensate treatment unit alongside the compressor, the lab can make considerable cost savings.
The outcome of the installed compressed air system
Glaston advised us on the importance of effective installation of compressed air systems. They specifically noted the importance of pipework when installing the compressor. Glaston advised us to consider the following:
Pipework must be selected appropriately to support the flow and demand of the equipment
The pipework needs to be tailored to its environment. Choose the right pipework material for its environment
The thickness of pipework is important for safety reasons
Pipework and compressor systems must be installed by the experts to comply with guidelines
The pipework needs to be leak tested on installation
The experts at Glaston successfully delivered and installed the small compact SM13 compressor and carried out thorough testing to make sure that the solution delivered was effective and achieved customer satisfaction.
Compressed air packages for Lab environments
Glaston has supplied compressed air systems to numerous Laboratory environments over the years and operated as normal with extra safety precautions throughout lockdown. As continuing to operate as usual, supporting customers, whilst protecting staff members were all Glaston's top priorities during the pandemic, Glaston is proud to support key industries and workplaces such as pharmaceuticals and labs.
If you are interested in hearing more from the team at Glaston Compressor Services, they will be more than happy to help, get in-touch on 01695 51010 or via the contact page.
Company Profile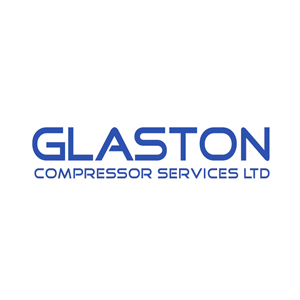 Glaston Compressor Services
Glaston Compressor Services is a supplier of high performance, energy efficient products including air compressors, nitrogen generators and compressed air filters.
Get the latest process industry news
Interested in receiving even more industry-leading news from Process Industry Forum delivered directly to your inbox? Then sign up to our free newsletter. Bringing you the latest news, trends, innovations and opinion from across the process industry, our exclusive newsletter gives you all the industry insights of the moment in one, easy-to-digest bulletin. Stay ahead of the competition with regular process industry news instalments from PIF.