Buyer's Guide: Flow Sensors
In this flow sensors buyer's guide, we talk you through the primary functions of flow sensors and illustrate the main types of flow sensor models available on the market today. We also introduce you to three of the most innovative flow sensors in the Bürkert product range.
Why measure flow rate?
The measurement of flow in a liquid or gas is critical to ensure that the correct fluid is in the right place at the right time. Most liquid and gas flow measurement instruments determine the flow rate inferentially by measuring the velocity or change in kinetic energy of the fluid. The viscosity, density and friction of the liquid in contact with the pipe will also have a bearing on the flow rate.
What is a flow sensor?
A flow sensor is a device that is used to measure the flow rate or quantity of a gas or liquid passing through a pipeline. When selecting a suitable flow sensor for your application it is important to consider the type of fluid being measured, as well as its viscosity, temperature, conductivity, pressure, corrosiveness, and cleanliness.
You should also determine if the flow rate data should be totalized or continuous and whether you need this information locally or remotely. Weigh up the cost of your outlay against the flow sensor's accuracy, flow velocity range, and ease of installation and maintenance.
Types of flow sensors
Paddle wheel sensors – Feature a paddle wheel containing embedded magnets that rotates at a rate proportional to the fluid flow rate. The faster the flow, the higher the frequency and voltage output. This type of flow sensor is suited to fluids with very low solids content.
Oval wheel flow sensors – Consist of two inter-meshed oval gears that rotate due to the fluid flow, with each rotation corresponding to a fixed volume of fluid. Counting the revolutions totalizes volume and the rate is proportional to flow. This type of flow sensor is suitable for fluids with higher viscosities.
Magnetic inductive sensors (Magmeters) – Measure fluid flow according to the voltage induced across the liquid by its flow through a magnetic field. The resulting voltage can be amplified and converted into a standard signal. This type of flow sensor is suited to heavily contaminated media.
Ultrasonic flow sensors – These ultrasonic measuring devices transmit ultrasonic sound into a pipe with flowing liquids. The discontinuities reflect the ultrasonic wave with a different frequency that is directly proportional to the flow rate of the liquid. This type of sensor should only be used where flow is unidirectional.
Bürkert flow sensors
We have a range of innovative flow sensors available to purchase at Bürkert. Here are just three of our flow sensor models to give you an idea of what we can offer.
Type 8011 – Inline Paddle Wheel Flow Sensor
The Type 8011 paddle-wheel flow sensor is designed for continuous flow measurement in neutral, slightly aggressive, solid-free liquids. Consisting of an S012 fitting and an SE11 electronic module, the Type 8011 can be installed into all pipes from DN06 to DN65 and in fluid block systems. The sensor produces a frequency pulse signal, proportional to the flow rate, which can easily be transmitted and processed by a Bürkert remote transmitter/indicator.
Type 8071 – Oval Rotor Low Flow Sensor
The Type 8071 oval rotor low flow sensor is designed for the batch control or measurement of highly viscous fluids like glue, honey or oil. This low flow sensor utilises the oval rotor principle, which is proven to deliver highly accurate, reliable and repeatable volumetric measurements over a wide range of viscosities and flowrates. The combined low pressure drop and high pressure rating make the Type 8071 oval wheel flow sensor suitable for gravity and in-line pump applications.
Type 8081 – Ultrasonic Flowmeter
The Type 8081 ultrasonic flowmeter measures water that is slightly charged with contaminants using a transit time method. Consisting of an electronic module and a brass fitting with built-in measuring tube, the Type 8081 can be combined with a controller and a control valve to establish a simple flow control loop. With a dynamic range of ≥ 1:250, the Type 8081 ultrasonic flowmeter comes in a pulse output model or an alternative version that offers a pulse output as well as a 4…20 mA current output.
For more information about Bürkert flow sensors, or to discuss your application requirements in more detail, please contact our sales team today on +44 (0) 1285 648 720 or email [email protected].
Company Profile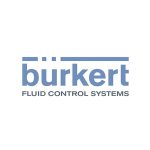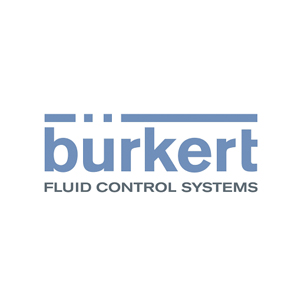 Bürkert Fluid Control Systems
Bürkert Fluid Control Systems is a world-leading manufacturer of control and measuring systems for fluids and gases.
Get the latest process industry news
Interested in receiving even more industry-leading news from Process Industry Forum delivered directly to your inbox? Then sign up to our free newsletter. Bringing you the latest news, trends, innovations and opinion from across the process industry, our exclusive newsletter gives you all the industry insights of the moment in one, easy-to-digest bulletin. Stay ahead of the competition with regular process industry news instalments from PIF.