Bürkert UK extends customisation service
Bürkert has extended its customisation and assembly service to UK customers. Backed up by a vast portfolio of valves and manifolds, as well as highly experienced designers and engineers, Bürkert can provide first-rate solutions to improve your fluid control system.
Bürkert offers a wide range of high quality, innovative flow control products that can be used to create tailored measurement and control systems. For customers that are not already panel builders or system integrators these products need to be connected together to create process assemblies and mounted onto panels or into cabinets. Hence, Bürkert UK has extended its customisation and assembly service to take care of anything from a single valve manifold to a series production run of fully populated cabinets.
Components to improve a fluid control system
Bürkert supports many clients who build process control panels, incorporating the reliability and efficiency that is afforded by the Bürkert range of products. For less conventional applications or where a bespoke design and assembly process is required, and it does not conflict with other customers service offerings, Bürkert can offer the expertise of its in-house engineers to create a solution that will deliver the process requirements of an application.
Process control panels and valve assemblies are required in numerous applications across any industry dealing with fluids and gasses and their function demands accuracy and reliability. Bürkert has access to a vast range of standard products as well as having the capability to manufacture one-off or short run components specifically designed to improve a fluid control system.
Bespoke process control systems
With Bürkert's experience in hygienic applications, this service can be highly beneficial to those operating in the pharmaceutical, food and beverage industries. The company's in-depth knowledge of the hygienic sector and the issues that are faced by those involved in regulated process control environments, enables the manufacturer to offer bespoke solutions to unique problems.
Designed to occupy a minimal footprint, Bürkert's range of control valves and manifolds can be used to create a bespoke process control systems in a compact arrangement. Bürkert's products are supported by a number of experienced designers and engineers, offering expert advice in designing and installing a new control system with a commitment to deliver the best value and long-term reliability.
Company Profile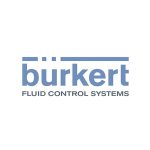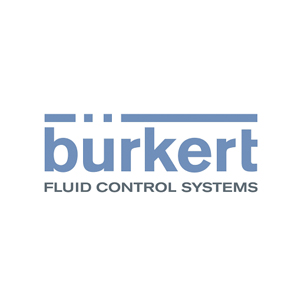 Bürkert Fluid Control Systems
Bürkert Fluid Control Systems is a world-leading manufacturer of control and measuring systems for fluids and gases.
Get the latest process industry news
Interested in receiving even more industry-leading news from Process Industry Forum delivered directly to your inbox? Then sign up to our free newsletter. Bringing you the latest news, trends, innovations and opinion from across the process industry, our exclusive newsletter gives you all the industry insights of the moment in one, easy-to-digest bulletin. Stay ahead of the competition with regular process industry news instalments from PIF.