Why choose Bürkert solenoid valves for laboratory equipment?
Bürkert manufactures everything from single components to full-blown systems for laboratory environments. For common applications like laboratory analysis, time-pressure dosing and micro-dosing, we can supply a wide range of compact and hygienic Bürkert solenoid valves that comply with USP Class VI and FDA regulations.
Laboratory analysis
Laboratory analysis devices depend on a reliable supply of fluids and gases to deliver efficient analysis performance. Critical parameters – such as flow rate, pressure and particle content – must be regulated as part of the distribution of these media to the analysis device. We have developed numerous Bürkert valves for laboratory equipment, which provide the high degree of control necessary for these kinds of applications.
One such solution is the Type 6624 TwinPower. This innovative rocker valve's TwinPower actuator delivers optimal performance from a compact valve body. Measuring just 10 mm wide, with a 0.8 mm or 1.6 mm orifice, the Bürkert 6624 cuts energy consumption by a massive 75%, boasts superior chemical resistance, and provides noteworthy cleanability. All of which make the Type 6624 the obvious choice for even the most demanding laboratory applications.
Time-pressure dosing
The exact dosing of samples, cleaning agents and reagents is critical to maintaining optimal laboratory conditions. This is where time-pressure dosing can be invaluable, enabling the delivery of precise and adjustable dosing volumes over a defined period. Within our extensive range of Bürkert solenoid valves, our micro-valve collection is designed to deliver the highest levels of speed, repeatability and reproducibility in dosing applications.
The Type 6712 Whisper Valve is a state-of-the-art Bürkert solenoid valve built for the demands of point-of-care and point-of-use applications. These Bürkert valves for laboratory equipment promise whisper-quiet switching at <36dB, excellent flushability, an extended lifecycle, and enough material variants to be compatible with practically any liquids and gases involved in life science applications. All from a miniscule envelope of just 7 mm wide and 26 mm high.
Micro-dosing
Precise dosing is also crucial in laboratory settings to avoid false test results. As such, Bürkert has applied all its experience and expertise to develop practical solutions for precision dosing with ultra-short reaction times. Purpose-built from chemically resistant materials, our range of micro-dosing components can be combined to deliver optimum dosing and rinsing characteristics.
The Type 7615 Micro Dosing Unit combines a dosing accuracy of < +/- 3.5 % with a diaphragm pump for superior chemical inertness. The Bürkert 7615 combines three valves in one, which can be opened simultaneously for flushing. Active inlet and outlet valves enable dosing volumes of 5 µl/stroke up to 8 ml/min in both directions, while the integrated heating function heats up the valves and the medium.
For more information about our burkert valves for laboratory equipment, or to discuss any of our products or services in more detail, please contact the Bürkert UK sales team today on +44 (0) 1285 648 720 or email sales.uk@burkert.com.
Company Profile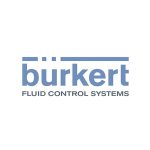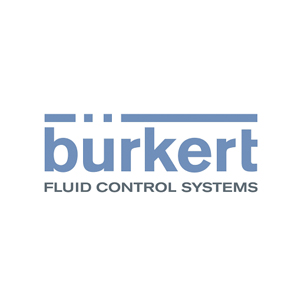 Bürkert Fluid Control Systems
Bürkert Fluid Control Systems is a world-leading manufacturer of control and measuring systems for fluids and gases.
Get the latest process industry news
Interested in receiving even more industry-leading news from Process Industry Forum delivered directly to your inbox? Then sign up to our free newsletter. Bringing you the latest news, trends, innovations and opinion from across the process industry, our exclusive newsletter gives you all the industry insights of the moment in one, easy-to-digest bulletin. Stay ahead of the competition with regular process industry news instalments from PIF.