Bürkert launches radar level measurement device capable of level detection in aggressive media
Radar type level measurement devices excel in delivering hygienic, non-contact readings and exemplary longevity. Yet, despite all their promise, they're often found wanting when used in confined tanks and with foamy, non-reflective media. Until now that is, with Bürkert's new Type 8139, which combines 80 GHz high-frequency technology and a dynamic range of 120 dB for accurate level detection in even the most aggressive media.
Radar level transmitter principle explained
Radar (RAdio Detection And Ranging) sensors for level measurement emit electromagnetic microwaves. The emitted signal is reflected by the medium and received by the antenna as an echo. The difference between the emitted and received signal is determined by special algorithms in the sensor's electronics and then converted into the level measurement reading.
Radar technology offers myriad advantages, including contactless (and therefore hygienic) measurements, easy installation, maintenance-free operation, high chemical resistance and an extended lifecycle. However, tank equipment – such as heating coils, struts and welding seams – can cause disturbance to radar reflections and impair the accuracy of readings. Due to the filling, agitators or other processes in the tank, foams can form on the filling material surface, which can strongly attenuate the emitting signal.
However, Bürkert has the experience and know-how to make these issues a thing of the past.
Bürkert's radar level measurement technology
Level measurement technology has been a staple part of Bürkert's product range for many years now and when it comes to radar level measurement devices, the Cirencester-based fluid control experts have led the field since 2008. Until now, this particular level measurement technology has been somewhat limited in its scope by common application constraints.
For instance, confined installation conditions like small, narrow or high tanks (which are an increasingly frequent issue in space-conscious modern plants) or difficult process environments, like foam formation, adhesions and media with low reflective properties, can all have a detrimental effect on readings. Which is why Bürkert has sought to redress the balance and take radar level measurement to the next, well, level!
Type 8139 radar type level measurement device
Bürkert's brand-new Type 8139 radar type level measurement device enables non-contact measurements, as well as pressure and temperature-independent level detection – even of particularly aggressive media. The standout feature of this new device is that it uses 80 GHz high-frequency technology, which allows a higher usage bandwidth and better performance than with the previous 26 GHz measurement frequency.
Another major advantage of the Type 8139 is a reduced beam angle, which consequently means a smaller radar cone. This helps to mitigate the effects of interfering reflections from equipment that might be installed within a tank, allowing operators to enjoy much more flexible use of the device. Even in those aforementioned confined spaces.
Bürkert has also given the Type 8139 a larger dynamic range of 120 dB. This improved sensitivity enables more reliable level measurements to be taken; even in applications involving foam or condensate formation, adhesions on the radar antenna, media with low reflective properties or through glass and plastic.
In the long-term, Bürkert plans to phase out 26 GHz radar level measurement products altogether in favour of 80 GHz technology. They're also planning future iterations of the Type 8139 with various approvals (such as ATEX, IEC, CSA, Ordinary Location) as well as Bluetooth communication.
However, these won't be available until further down the line. It's very much a case of "watch this space" on those particular developments for the time being.
Features and benefits of the Type 8139
80 GHz measurement frequency.
Reduced beam angle / smaller radar beam.
Increased dynamic of 120 dB: Increased sensitivity.
Up to 1000-fold improvement compared to previous 90 dB.
Smaller process connections (3/4").
Improved measuring accuracy (+/- 1 mm).
Application examples
Media preparation (e.g. solvents or juices with deposits).
Media preparation, especially when mixing ingredients (ice cream, cheese).
Flow measurement of open ducts.
Level measurement of open mixing tanks.
For more information, please contact Bürkert.
Company Profile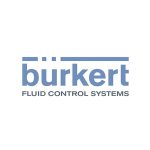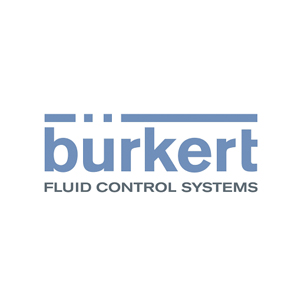 Bürkert Fluid Control Systems
Bürkert Fluid Control Systems is a world-leading manufacturer of control and measuring systems for fluids and gases.
Get the latest process industry news
Interested in receiving even more industry-leading news from Process Industry Forum delivered directly to your inbox? Then sign up to our free newsletter. Bringing you the latest news, trends, innovations and opinion from across the process industry, our exclusive newsletter gives you all the industry insights of the moment in one, easy-to-digest bulletin. Stay ahead of the competition with regular process industry news instalments from PIF.