Why bespoke surveys from Glaston Compressor Services helps set them apart from the competition
In this article, PIF speaks with Glaston Compressor Services to learn why their diagnostic surveys are important for delivering bespoke compressed air solutions and building reliable partnerships with their customers. Read on to find out why surveys from Glaston Compressor Services are a cut above the rest!
How surveys from Glaston helps deliver bespoke compressed air solutions
Glaston Compressor Services supplies a wide selection of air compressors from top manufacturing brands such as HPC and Kaeser Compressors. Over the last 40 years, they have delivered a strong reputation within the UK market for delivering bespoke solutions that accurately meet business requirements. By ensuring unrivalled attention to detail for every compressed air service, Glaston's diagnostic surveys help their customers make cost-effective improvements to their businesses' performance and efficiency.
"We are proud to be one of the largest independent suppliers of advanced compressed air solutions to the UK", says Michael Douglas, Managing Director of Glaston Compressor Services. "To begin our customer journey, it is crucial for us to understand the precise needs of their project. This is why our initial customer consultation surveys play such a pivotal role in delivering the finest bespoke compressed air solutions available".
"Our surveys have been designed through experience to get to the crux of what our customers need and install appropriate solutions", continues Michael. "Due to the varying industries which we work with, we prefer to do our surveys on-site with customers. This allows us to get a feel for their businesses and assess their existing equipment and processes. We believe this is crucial to delivering the best possible outcome for our customer's business."
In addition, Glaston also makes use of advanced industry software to assist with building diagnostic analysis. As a result, this allows for the delivery of accurate results based on both the machinery and processes which Glaston customers are currently using.
Building with reliable partnerships with Glaston Compressor Services customers
Aside from delivering bespoke compressed air solutions, consultation surveys from Glaston are used as a means of forming lasting relationships with their customers. Their in-depth and honest approach with their customers is reflected within the personalised nature of their surveys. For Glaston, high efficiency and improved performance go hand-in-hand with cost-effectiveness.
"We understand the importance of cost to any manufacturer", continues Michael. "This is particularly important wherever production is affected. This is why our surveys are dedicated to analysing the efficiency and performance of our customers' equipment".
"Our surveys allow us to make recommendations about how to improve the efficiency of the compressed air process, as well as the quality of the products we recommend. This allows our customers to enjoy savings on future maintenance costs. Furthermore, all our compressed air products are kept on-site, meaning we can deliver quickly to anywhere in the UK. Therefore, if a customer requires a fast turnaround, we are able to act faster than most other compressor suppliers on the market and resolve the issue promptly."
For more information about compressed air solutions from Glaston Compressor Services, visit their website or call them directly to arrange a consultation survey on 0165 51010 or email [email protected].
Company Profile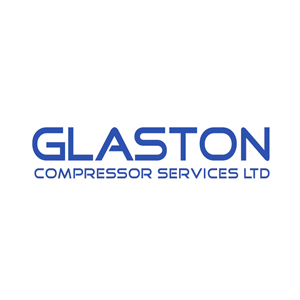 Glaston Compressor Services
Glaston Compressor Services is a supplier of high performance, energy efficient products including air compressors, nitrogen generators and compressed air filters.
Get the latest process industry news
Interested in receiving even more industry-leading news from Process Industry Forum delivered directly to your inbox? Then sign up to our free newsletter. Bringing you the latest news, trends, innovations and opinion from across the process industry, our exclusive newsletter gives you all the industry insights of the moment in one, easy-to-digest bulletin. Stay ahead of the competition with regular process industry news instalments from PIF.