Aquanaught submersible electric actuator from Emerson
The Bettis Aquanaught is a submersible electric actuator from automation experts, Emerson, which is designed for critical isolation applications that are regularly submerged. Perfect for wastewater treatment plants that require uninterrupted operation during flooding, the IP 68 certified and hermetically sealed design of the Aquanaught allow it to operate deeper and longer than comparable submersible electric actuators.
Emerson's submersible electric actuator, the Bettis Aquanaught, is designed to meet critical isolation demands on wastewater treatment plants during high water conditions. The actuator can be submerged and still operate under 150 feet of dirty water for seven days, which is three times deeper and 40 percent longer than competing submersible technologies.
Emerson submersible electric actuator benefits
The Bettis Aquanaught features a robust mechanical design with a waterproof enclosure and hermetically sealed connections that ensure uninterrupted plant operation during flooding conditions, which is ideal for gate or valve isolation applications found in wastewater, water, collection systems, hydropower, flood control and desalination plants.
The design of this Emerson submersible electric actuator allows these facilities to remain in control of their isolation needs from a safe remote location, even if the actuator becomes submerged for extended periods of time. Waterproof sensors provide an additional level of protection by enabling early diagnostic and preventive maintenance during the flooding event.
Emerson's submersible electric actuator offers the following features and benefits:
Designed for extended submergence under "dirty water"; Aquanaught is the right choice for gate or valve isolation applications.
Thoroughly tested, IP68 Certified design is guaranteed to work through the harshest water conditions even if the cover is left open.
Modular electrical enclosure package and the cable entries make the maintenance and service process easy to manage.
Aquanaught incorporates waterproof enclosures with hermetically sealed connections ensuring continued plant operations during flood and high flow events.
Submersible electric actuators provide reliable actuation even in flooding
According to the Environmental Protection Agency (EPA), the US processes approximately 34 billion gallons of wastewater every day. During events like Hurricanes Sandy, Irma and Harvey, billions of gallons of untreated sewer overflowed into impacted communities, posing significant health and environmental risks to the affected areas.
With experts predicting that flooding is expected to worsen as climate change progresses, the need for more reliable actuation technologies becomes critical for these facilities.
"When floodwaters begin to overwhelm wastewater treatment facilities, it becomes critical for these plants to keep pace with the changing conditions and continue to operate for the sake of their communities," said Shimona Verma, senior product marketing manager for actuation technologies at Emerson Automation Solutions.
"More facilities are looking to upgrade their infrastructure to ensure they aren't outmatched by future floodwaters, and the Bettis Aquanaught is a reliable component that will help their operations stay afloat."
For more information, visit emerson.com..
Company Profile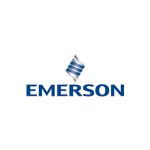 Emerson Automation Solutions
Emerson Automation Solutions is the automation innovator with the depth of expertise and breadth of technologies to take on our customers' toughest challenges and bring predictable success anytime, anywhere.​​​​​​​​​​​​​​​​​​​​​​​​​​
Get the latest process industry news
Interested in receiving even more industry-leading news from Process Industry Forum delivered directly to your inbox? Then sign up to our free newsletter. Bringing you the latest news, trends, innovations and opinion from across the process industry, our exclusive newsletter gives you all the industry insights of the moment in one, easy-to-digest bulletin. Stay ahead of the competition with regular process industry news instalments from PIF.