A guide to Murrelektronik's switch mode power supply units
The switch mode power supply is the core of your control cabinet, and Murrelektronik's wide range power supply units means that they have a solution for every application. In this article, PIF explores some of Murrelektronik's top line power supplies and load circuit monitoring products.
Murrelektronik switching power supply systems
Murrelektronik's primary goal is to provide consistent and constant output voltages for your system; independent of how much input voltage fluctuates. They provide you with the most reliable solutions for almost any application. Their wide product range of power supply units, designed with the latest power supply design, ensure you have the best product for your requirements.
Thanks to their certified, in-house test centre, Murrelektronik switch mode power supplies offer world class performance. Their switching power supply products have numerous approvals and feature a wide input voltage range, for truly global accessibility.
Murrelektronik's comprehensive product range of switch mode power supplies, transformers, buffer modules, redundancy modules, load circuit monitoring and much more offer a multitude of benefits, including:
High flexibility, with the right model for your needs.
100% compatibility for global applications.
Durable units ensure system availability.
Murrelektronik experts will help you to create your perfect power supply system.
Murrelektronik Emparro67 SMPS power supply
Murrelektronik's Emparro67 SMPS power supply units are specially designed for applications outside the control cabinet. They withstand extreme environmental conditions and can be installed directly in the field next to the loads. Power loss is reduced to a minimum because the voltage is converted from 230 V AC to 24 V DC directly at the load. Energy costs are therefore reduced and smaller cabinets can be used.
Features and benefits:
Low power loss.
High efficiency of up to 94.2%.
Active PFC.
Ambient temperature up to 85°C.
Extremely rugged, fully potted IP67 housing.
Contact-safe installation even under full load.
Very flat, compact design.
Murrelektronik Emparro switch mode power supply
Murrelektronik's original Emparro switch mode power supply units' efficiency rate of up to 95% reduces power loss to a minimum, ensuring considerable cost savings. In the event of overload, the output voltage is controlled with a constant current. It is limited to 100% of the nominal current or to 150% in Power Boost mode, which protects the power supply from damage. Emparro's lower operating temperature ensures that the device, and the components installed around it, will not be as affected by heat build up in the cabinet. Therefore, control cabinets with smaller dimensions can be used.
Features and benefits:
150% Power Boost for at least 4 seconds.
Metal housing with protective EMC characteristics.
Derating only at 60°C.
High mains failure bridging time.
Seven different models provide solutions for many applications.
Murrelektronik Emparro 3~ switch mode power supply
Emparro 3-phase switching power supplies for 24V applications are essential components in any quality power management system. Not only are they extremely reliable but also extraordinarily efficient. A higher efficiency rating means minimum power loss, which equals reduced operating costs. An alarm contact signals over voltage, short circuit, and temperature. Connect up to five power supply units to each other to increase power, without having to adjust cable length and cross diameters. Parallel operation is activated by a switch – it couldn't be simpler or more convenient.
MTBF of about 1,000,000 hours.
Integrated gas discharge tube.
Up to 95% efficiency rating.
Permanently overload protected – up to 20%.
Power Boost function with 150% power for up to 5 seconds.
Hyper Boost function with 400% power for up to 20ms.
Minimum space required.
For more information, please visit www.murrelektronik.uk. To speak to a Murrelektronik adviser today, call +44 (0)161 72831-33 or email sales@murrelektronik.co.uk.
Company Profile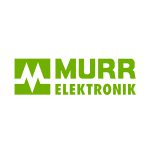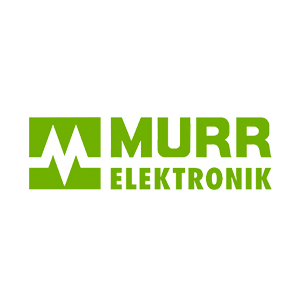 Murrelektronik Ltd
Stay connected with Murrelektronik. Murrelektronik is the UK arm of the world leading Murrelektronik GmbH, supplying connection technology to the engineering industry.
Get the latest process industry news
Interested in receiving even more industry-leading news from Process Industry Forum delivered directly to your inbox? Then sign up to our free newsletter. Bringing you the latest news, trends, innovations and opinion from across the process industry, our exclusive newsletter gives you all the industry insights of the moment in one, easy-to-digest bulletin. Stay ahead of the competition with regular process industry news instalments from PIF.