A brief introduction to Ammonia Scrubbers with Fluid Controls
Perhaps you're wondering how do ammonia scrubbers work? If so, this article is the one for you. For this article, we decided to speak to Fluid Controls Ltd, one of the UK's leading distributors of pressure control products, about how ammonia scrubbers work and to provide you with more in depth information on ammonia scrubbers and how they are implemented in processes.
What are ammonia scrubbers?
When we spoke to Fluid Controls, they told us all about ammonia scrubbers and how they work. As we know, ammonia is a colourless gas that is made from nitrogen and hydrogen and has a very strong and identifiable odor. Ammonia occurs naturally in the air, soil, and water and is often also a byproduct of normal biological processes of humans and animals.
A problem with ammonia is that this kind of gas is extremely poisonous if inhaled in great quantities and tends to cause irritation to the eyes, nose, and throat if inhaled in smaller amounts.
This is where ammonia scrubbers come into play.
How do ammonia scrubbers work?
Ammonia scrubbers work to remove pollutants through a chemical reaction. This method is different to the process when using particulate scrubbers that inject liquid into the gas stream. Fluid Controls highlighted to us how ammonia scrubbers have proven to be very effective at removing ammonia from exhaust streams.
Ammonia scrubbers work by using dilute sulfuric acid (H2SO4) to neutralise the ammonia. It is through this method that a byproduct is produced: a form of salt.
This byproduct of salt is collected and removed through the wastewater blow-down, as the treated air stream is exhausted through the stack.
As noted by Fluid Controls, it is vitally important that efficient ammonia scrubbers are used throughout this process. Due to the toxic nature of ammonia, it is important that this compound is treated below established limits before it is allowed to be released into the atmosphere.
Ammonia Scrubbers from Fluid Controls
When we spoke to Fluid Controls, they told us how they are UK distributors for Perma Pure, a world-leading manufacturer of innovative gas sample conditioning equipment and moisture management solutions.
To add to their innovative collection of equipment, Perma Pure now offers a heated ammonia scrubber which can be placed in the sample path. Perma Pure designed this product so the ammonia scrubber can be kept at a temperature above the sample dew point to avoid the loss of water-soluble analytes.
For more information about their innovative heated ammonia scrubbers, visit their website or contact them today on 0118 970 2060 or via email at [email protected].
Company Profile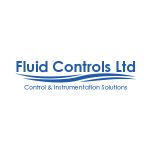 Fluid Controls Ltd
Fluid Controls Ltd is one of the UK's leading distributors for pressure control for a wide range of industries.
Get the latest process industry news
Interested in receiving even more industry-leading news from Process Industry Forum delivered directly to your inbox? Then sign up to our free newsletter. Bringing you the latest news, trends, innovations and opinion from across the process industry, our exclusive newsletter gives you all the industry insights of the moment in one, easy-to-digest bulletin. Stay ahead of the competition with regular process industry news instalments from PIF.