Eccentric Plug valves with linear flow control for proportional control and consistent flow in wastewater application.
The application challenge was to provide proportional control and consistent flow with changing pressure drop across plug valves in sewage treatment works.
A Tertiary Treatment Plant on a Sewage Treatment Works needs to be carefully controlled so as to manage the filtration of the final effluent before it is discharged into a local river. In a typical application where multiple filter units are used to give the outlet fluid a final scrub, each filter unit usually requires a control valve that delivers modulating and proportionally controlled flow from 25litres/sec up to 100litres/sec. With an inlet pressure as low as 10m head of water the outlet pressures can range from 9.75m to 4.5m. If a filter unit should clog and the pressure drop increases across the filter, back-flushing is often needed to remove the filtrate.
To maintain the output, the flow needs to be diverted equally from the clogged filter to the remaining units whilst still compensating for pressure and flow rates. The clogged unit is often only partially isolated to allow a controlled feed at a fraction of the nominal flow into the clogged filter. The unit is often then aerated, the filtrate removed and the control valve opens to return to nominal flow, leaving the remaining valves to adjust accordingly. Throughout this cyclical process, each control valve must be managed with respect to the changing pressure drop across its corresponding filtration unit.
Eccentric Plug Valve with Linear Flow Characteristics
The Val-Matic Solution was an Eccentric plug valve with highly linear flow control characteristic and innovative design to reduce wear and increase longevity.
With some innovative programming, feedback sensors and a quality ¼ turn motorised actuator, the 10" (250mm) Val-Matic Cam-Centric® Plug Valve not only provides an efficient solution but also manages to do so with a proportional and a consistent performance.
The plug valve has a unique shaft sealing system which includes the Val-Matic Grit-Guard™ and V-Type Packing. This protects the radial and thrust bearing assembly by preventing grit ingress and thereby reducing wear. The seat overlay of the machined and ground, 95% pure Nickel, high quality weld ensures the fully encapsulated, moulded, Buna-N plug closes repeatedly with a low torque. The eccentric action ensures minimal contact as rotation lifts the plug in and out of the seat. These features coupled with Stainless Steel fastenings and a non-stick Fusion Bonded Epoxy Coating internally and externally combine to give a long life with minimal maintenance.
The valve flow characteristic exhibits a near linear performance over a large portion of its operating range.
Does your organisation experience a similar technical challenge? Please let have your thoughts and feedback on this application solution.
If you have any questions regarding the Val-Matic Cam-Centric® Plug Valve, direct your questions at our techncial experts in the 'Solution Centre'? They are equipped to answer any technical questions you might have. 
Company Profile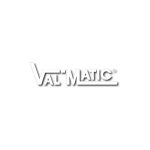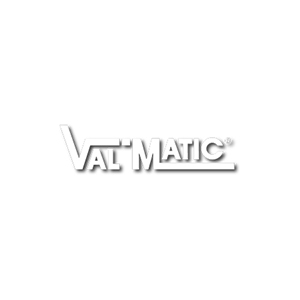 Val-Matic Valve and Manufacturing Corporation
Val-Matic Valve & Manufacturing Corp. is a leading designer, manufacturer and marketer of check valves, quarter turn shut-off valves, air valves and foot valves for water/wastewater, industrial and building markets.
Get the latest process industry news
Interested in receiving even more industry-leading news from Process Industry Forum delivered directly to your inbox? Then sign up to our free newsletter. Bringing you the latest news, trends, innovations and opinion from across the process industry, our exclusive newsletter gives you all the industry insights of the moment in one, easy-to-digest bulletin. Stay ahead of the competition with regular process industry news instalments from PIF.