Environmentally friendly buildings and sustainable building materials
Earlier this year it was announced that British supermarket giant Sainsbury's had teamed up with thermal energy management experts Geoscart to recycle the heat from their refrigerators back into their stores' heating systems. Storing heat in subsurface rock could reportedly reduce the retailer's energy consumption by a whopping 30 percent.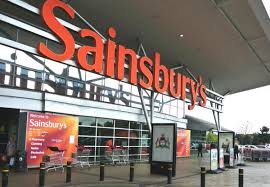 This got PIF thinking; are we thinking laterally in the Process Industry when it comes to environmentally friendly buildings and sustainable building materials and products? We looked at several thriving industrial examples for inspiration.
What are sustainable building materials?
Businesses are increasingly turning to sustainable building materials as the corporate world acknowledges its impact on the environment. Example materials include carefully harvested wood, high and ultra-high performance roman self-healing concrete, clay, coconut, calcium sand stone, locally sourced stone and rock, and bamboo (one of the strongest and fastest growing woody plants available).
Super green factories
In 2003, Japanese electronics experts Sharp launched an environmental assessment of all its factories worldwide. As part of this strict internal inspection, points were awarded for green activities and practices. Despite this being a self-regulated scoring system (monitoring criteria such as 'reductions in greenhouse gas emissions' and 'appropriate disposal of industrial waste'), Sharp take their eco-credentials extremely seriously.
Since 2009 all their factories in Japan have been awarded Super Green Factory status and currently three out of four of their European plants also operate to that standard. Their high-tech factory in Kameyama leads the way. Sharp say, "Kameyama generates most of the energy it needs for production purposes itself from one of Asia's largest on-roof PV systems with capacity of 5.2 MW. Furthermore, the factory's remaining energy needs are met by a cutting edge gas-fired heat and power plant, and the waste water is not only used to heat water but also to provide air conditioning."
Industrial symbiosis
"The Kalundborg Symbiosis is an industrial ecosystem, where the by-product residual product of one enterprise is used as a resource by another enterprise, in a closed cycle," according to the Kalundborg Symbiosis website. This Danish industrial park is purported to be the world's first working industrial symbiosis. Companies based in the region, including the likes of Dong Energy, work together to use each other's by-products and share resources. It was originally a collaborative solution borne of the tough economic climate but has subsequently become the poster boy for private eco-industrial parks.
At its core is the Asnæs Power Station. This 1500MW coal-fired power plant shares material and energy links with several other companies and the wider community. Surplus heat goes to 3500 local homes and a nearby fish farm. While steam from the plant is sold to pharmaceutical and enzyme manufacturers, Novo Nordisk, and Statoil power plant – reducing thermal pollution in the local fjord.
Gypsum from their sulphur dioxide scrubber is sold on to a wallboard manufacturer, reducing the reliance on open-pit mining. Plus, fly ash and clinker gets used for building roads and producing cement. This swapping of materials, waste and water has vastly improved the environmental and economic fortunes of all the companies concerned and even thrown up some added fringe benefits like exchanging expertise, staff and equipment.
Some of the Kalundborg Symbiosis' successes include:
Yearly CO2 emissions reduced by 240,000 tons
Three million m3 of water saved through recycling and reuse
30,000 tons of straw converted to 5.4 million litres of ethanol
150,000 tons of yeast replaced 70% of soy protein in traditional feed mix for more than 800,000 pigs
Recycling of 150,000 tons of gypsum from desulphurization of flue gas (SO2) replaced the import of natural gypsum (CaSO4).

Watch: Sustainable Building materials of the future


The Kalundborg Symbiosis UK from Social Action on Vimeo.

Get the latest process industry news
Interested in receiving even more industry-leading news from Process Industry Forum delivered directly to your inbox? Then sign up to our free newsletter. Bringing you the latest news, trends, innovations and opinion from across the process industry, our exclusive newsletter gives you all the industry insights of the moment in one, easy-to-digest bulletin. Stay ahead of the competition with regular process industry news instalments from PIF.