Engineering an aspirational career path
The University of Sheffield is striving to equip its engineering graduates with the 'soft skills' needed to succeed in industry and academia, through the teachings of its Sheffield Engineering Leadership Academy (SELA).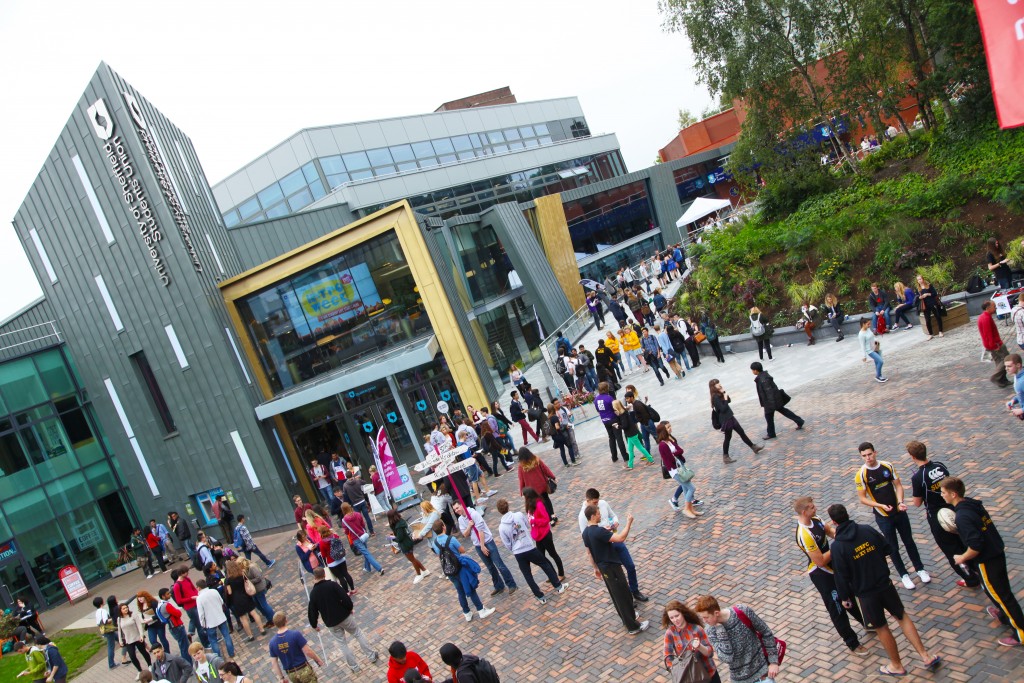 It is recognised that the UK lacks sufficient numbers of engineers, especially in industry. A scheme run by the University of Sheffield is trying to combat this by showing undergraduates that engineering is an aspirational career path.
'Challenging' shortfall in engineers
SELA, which has been running since 2014, is an extracurricular leadership scheme covering all the engineering disciplines which aims to address the UK skills gap in engineering by equipping graduates to take on leadership roles and create a positive impact in research and industry.
"The numbers of engineers we require in the UK are quite challenging," said Neil Hopkinson, director of the SELA and Professor in the Department of Mechanical Engineering.
What I see SELA doing is making engineering perhaps a more aspirational career choice than it might have been…and that will then hopefully feed down and change a societal perception in the UK. That's an important step to increasing the numbers and the quality of our next generation of undergraduates and the following generation of engineers.
Professor Hopkinson believes that engineering courses at UK and global universities are excellent in terms of technical content, but perhaps were not as strong in developing the students' softer skills which augment those high technical skills and content.
Equipping engineers for the professional world
The scheme has a limited number of places available for undergraduates and they must show the necessary aptitudes and potential to gain a place. The programme is looking for students who demonstrate a range of qualities including enterprise, good judgement and personal vision. Other qualities it looks for are flexibility and self-awareness/self-improvement.
"What we're looking for are students who have either demonstrated some of those attributes or look to have the propensity to demonstrate those attributes," Professor Hopkinson said. "We get a mix of both." He added that improving engineering graduates' all-round skills is one of the programme's fundamental aims, as this will best equip them for the professional world.
"It's very much focusing on the soft skills with a view of developing these individuals for leadership positions," he said. "The simplest way to picture how we think SELA undergraduates may come out of university compared with others is that most of our undergraduates would expect to be suitable for graduate programmes in companies.
"A lot of very large companies have fast-track graduate programmes and we'd expect the profile of SELA graduates would be suited to these fast-track routes."
Broadening the experience of engineering students
What makes SELA different perhaps to other similar schemes is that it doesn't focus solely on packaging undergraduates for industry. It also aims to encourage its students to consider a career in academia, something that they will not necessarily have thought about before, Professor Hopkinson noted.
"One of the objectives is to broaden the experience of the students by providing opportunities to engage with research and perhaps put the whole concept of doing an engineering PhD on their radar," he said.
"The mindset of the undergraduate engineer very much is thinking about going into industry, whereas perhaps with a scientist there's a bit more of an interest, a skew towards continuing to do research in the fundamental sciences. In engineering, we don't manage to retain some of the higher performing undergraduates who are willing to stay on and do academic research, or consider an academic career.
"The expression 'engineering' doesn't really resonate as well as perhaps maybe 'science' does. A lot of people, students in schools, will study sciences but they won't study engineering. That is something that we're looking to address."
For more information, please visit www.sheffield.ac.uk.
Get the latest process industry news
Interested in receiving even more industry-leading news from Process Industry Forum delivered directly to your inbox? Then sign up to our free newsletter. Bringing you the latest news, trends, innovations and opinion from across the process industry, our exclusive newsletter gives you all the industry insights of the moment in one, easy-to-digest bulletin. Stay ahead of the competition with regular process industry news instalments from PIF.