Zero cabinet, total control with the Emparro67 Hybrid
Industrial automation experts Murrelektronik are taking power supply out of the cabinet and onto the machine with their powerful Emparro67 Hybrid switch mode power supply unit. Delivering power directly next to the load, the Emparro67 Hybrid minimises power loss, energy costs and cabinet size. PIF went to find out more about this innovative new Murrelektronik power supply unit.
Murrelektronik has been helping its UK customers to "stay connected" since 1983, taking electrical and electronic installation concepts from the cabinet and the interface into the field. The new Emparro67 Hybrid epitomises this ethos, delivering a truly innovative power supply concept that could potentially eliminate the need for control cabinets altogether.
Murrelektronik Emparro67 hybrid minimises power loss
Boasting heavy-duty, IP67-rated designs, the Emparro range of Murrelektronik power supply units is virtually impervious to mechanical stress, dirt, humidity and cooling lubricants thanks to fully potted and robust metal housings. The new Emparro67 Hybrid also monitors currents using two integrated channels for 24 VDC load circuit monitoring and protection (more on this later), which ensures high operational reliability.
One of the advantages of a decentralised IP67 solution like the Emparro67 Hybrid is that it can be mounted directly onto the machine. As a result, heat dissipation (a type of heat transfer) becomes a thing of the past because, without an enclosure, heat can escape easily. This high energy efficiency ensures that an impressive 93.8 percent of the energy applied is used. It also means that the units can be touched, even under full load.
With the voltage converted from 230 VAC to 24 VDC directly at the load, power loss is kept to an absolute minimum, which adds up to greater efficiencies and, in turn, significant cost-savings. This also provides the added benefit of a smaller and cheaper control panel for the PLC or controllers. Depending on the application, it might even be possible to do away with the cabinet altogether.
Emparro 67 hybrid delivers dual-channel current monitoring
The new Murrelektronik Emparro67 Hybrid power supply unit has two integrated MICO channels for electronic current monitoring of separate system components, sensors, actuators and Fieldbus modules. This enables the separate monitoring of both sensor and module voltage and actuator voltage of the connected Fieldbus systems. This guarantees the desired selectivity, which simply wouldn't be possible with common monitoring methods.
The other major benefit of this dual-channel setup is that operational reliability can be maintained at all times. If the actuator supply is interrupted – for example, because of a short-circuit, overload or cable break – the Fieldbus continues to be supplied, thanks to the sensor and module voltage. As a result, key diagnostic information and error messages are still sent to the PLC via an IO-Link connection.
The patented tripping process of the MICO channels follows a principle of "as late as possible, as early as necessary." This means that once a share of 90 percent of the adjusted current value is reached, an early warning is triggered; enabling the operator to act before an error even occurs. Clever stuff.
The monitoring channels can be adjusted with the press of a button on the device or via a communication interface. If a service person disconnects a channel by pressing a button on the device, the remote switch-on option is deactivated and it can only be reactivated manually.
A power supply unit offering comprehensive diagnostics
The Emparro67 Hybrid features an M12-connected IO-Link interface that communicates with a superior IO-Link master, providing comprehensive diagnostic data and operating characteristics in fully-networked intelligent applications. Such is the precision of the Emparro67 Hybrid's predictive maintenance updates, it will even give an accurate account of its own life span and pre-empt the need for a replacement. Thus, reducing downtime and maintaining operational efficiency.
A highly visible status LED inbuilt directly on these IP67 power supply units provide quick and easy diagnostics. Which will come as a breath of fresh air for any operator well-versed in the difficulties of accessing such data using IP20 power supplies in enclosures. The mere process of having to open the enclosure to retrieve diagnostic data lowers the IP protection level and subsequently ramps up costs.
Neither of these factors are a problem with the new Murrelektronik Emparro67 Hybrid power supply unit, which you can see in action in this video.

Features and benefits of the newest Murrelektronik power supply unit
The latest and greatest Murrelektronik power supply unit, the Emparro67 Hybrid, offers the following features and benefits:
IP67 power supplies eliminate the need for an enclosure panel.
On-machine power supplies can be placed directly next to the loads.
IP67 power supplies bring value-added benefits in diagnostics and maintenance.

Cabling is shorter, therefore reducing power loss and material costs.
On-machine power supplies are easy to install, significantly reducing labour costs.
Decentralised power concept supports future expansions and updates.
Plug-and-play installation makes cabling easier and eliminates wiring errors.
IP67 power supply streamlines machine delivery and commissioning process.
Download the brochure for more details about the Emparro67 Hybrid. Alternatively, visit Murrelektronik for more information.
Company Profile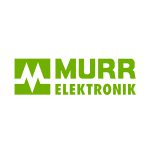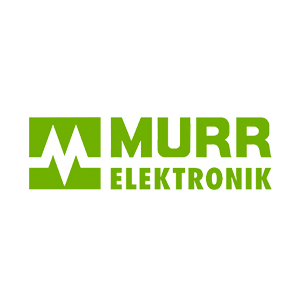 Murrelektronik Ltd
Stay connected with Murrelektronik. Murrelektronik is the UK arm of the world leading Murrelektronik GmbH, supplying connection technology to the engineering industry.
Get the latest process industry news
Interested in receiving even more industry-leading news from Process Industry Forum delivered directly to your inbox? Then sign up to our free newsletter. Bringing you the latest news, trends, innovations and opinion from across the process industry, our exclusive newsletter gives you all the industry insights of the moment in one, easy-to-digest bulletin. Stay ahead of the competition with regular process industry news instalments from PIF.