Discover the working principle of solenoid valves with BM Engineering Supplies
In this article, PIF speaks to leading Scottish valve distributors, BM Engineering Supplies, about solenoid valves and how they work. Here, we learn about the working principle of solenoid valves, as well as the two primary solenoid valve types on the market and their advantages.
How does a solenoid valve work?
Solenoid valves are electro-mechanically valves which are used to control the flow of media, typically gases or liquids. The solenoid housed within the valve converts electrical signals into mechanical motion. From here, the signal is sent to a coil and movement occurs inside of the valve.
"While there are a plethora of different solenoid valve types available in the market, typically all solenoid valves are either directly operated or via a pilot" explains Scott Miller of BM Engineering Supplies.
What are pilot operated solenoid valves?
"A two-way pilot operated solenoid valve features two chambers which are separated by a diaphragm", continues Scott. "The upper chamber is connected upstream via a pilot hole that is either situated in the cover or the diaphragm itself. The fluid exerts a pressure which acts on the upper side of the diaphragm and keeps the solenoid valve shut. As the coil charges, the core lifts off the orifice seat, thus allowing the operating chamber to depressurise. Thrusts from the upstream pressure continue under the diaphragm and open the solenoid valve".
Pilot operated solenoid valves typically operate with suitable upstream pressure differential, meaning they don't operate at zero pressure. A minimum pressure differential is also required across this solenoid valve type to open/close. However, one of the biggest advantages afforded by using pilot operated solenoid valves is that they can provide high flow rates at high pressures, all at lower power consumptions.
What are direct-acting solenoid valves?
"Instead of using a diaphragm, direct-acting solenoid valves utilise a seal as part of it's moving core", explains Scott. "Two-way direct acting-solenoid valves can either be supplied as normally closed (NC) or normally open (NO). NC two-way direct acting solenoid valve has spring which holds the core against this seal. Once the coil is charged, the spring overcomes and lifts the seal from its orifice seat. This action opens the solenoid valve, allowing media to pass through."
"While NO two-way direct-acting solenoid valves incorporate a fixed core which is usually housed in the bottom section of the armature tube (the tube itself is located in the upper part of the solenoid valve). Here, a stem passes through the fixed core and is coupled to the seal. As a result, this is held off the seal using a spring which forms another seal once the coil is energised. These series of actions allows the valve to close".
Direct-acting solenoid valves are typically utilised in applications with no line pressure, such as cleaning lines where pumps supply bursts of water. Commonly, direct-operated solenoid valves remain closed, even when no pressure is being applied (i.e. between the busts of water), unlike pilot-operated solenoids which require some degree of pressure for the valve to remain closed.
Buy solenoid valves from BM Engineering Supplies
As a seasoned valve distributor to the Scottish process industry, BM Engineering Supplies has supplied countless businesses with high-quality solenoid valves from leading manufacturers, Bürkert. "BM Engineering Supplies and Bürkert have a long-established distributor partnership, which means you do not have to look far to source Bürkert's cutting edge merchandise" concludes Scott.
For more information about BM Engineering Supplies range of solenoid valves, visit their website.
Company Profile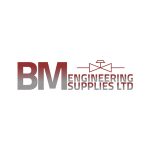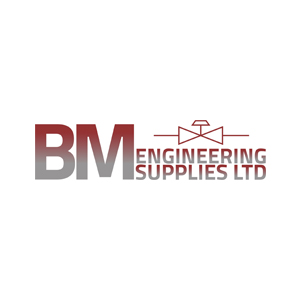 BM Engineering Supplies
BM Engineering Supplies is an industrial valve supplier with stocks of high-quality process and general purpose valves.
Get the latest process industry news
Interested in receiving even more industry-leading news from Process Industry Forum delivered directly to your inbox? Then sign up to our free newsletter. Bringing you the latest news, trends, innovations and opinion from across the process industry, our exclusive newsletter gives you all the industry insights of the moment in one, easy-to-digest bulletin. Stay ahead of the competition with regular process industry news instalments from PIF.