Why your distillery needs double block & bleed butterfly valves
Triple offset butterfly valves from Zwick Armaturen are arguably the industry-leader when it comes to providing process applications, such as those within distilleries, with zero leakage and bubble tight shut off. In this article, we sit down once again with leading Scottish process control valve distributors, BM Engineering Supplies. We sat down with Scott Miller to discuss what benefits businesses within Scotland's distilling industry can stand to benefit by implementing double block and bleed valves from Zwick's Tri-Con series.
Why Zwick Tri-Con double block and bleed valves?
Triple offset butterfly valves from Zwick Armaturen's renowned Tri-Con series can be customised to feature a double block and bleed design. Double block and bleed designs feature every technical advantage of the standard triple eccentric butterfly valve - except they include more enhanced zero leakage capabilities. By using this design, the former two valve system with a spool piece becomes obsolete. Traditionally, most installations only allow one valve and just one actuator to be installed within distillery pipelines.
However, because Zwick's double block and bleed design included linkage between the two shafts, this allows the user to actuate both shafts with a single actuator while simultaneously obtaining zero leakage with the two sealing surfaces available. Additionally, this linkage will also disregard any dimensional changes due to thermal differences. The zero leakage performance of Zwick's double block and bleed butterfly valves are ideal for numerous critical processes which require absolute zero leakage and require pipe inspection via bleed ports. Ideal applications for these modified triple offset butterfly valves include: multi-product manifolds, meter stations or tank store and hydrant isolations. These applications are all sensitive to leakage which would be suitably resolved by the inclusion of Zwick's double block and bleed valves.
Additional benefits of Zwick Tri-Con DBB butterfly valves
● Triple offset conical sealing: This feature eliminates the friction between the valves laminated seal rings and body seats - resulting in a true cone-in cone seating and reliable zero-leakage performance.
● Statically held laminated seal ring and flat gasket: The wide lamination of stainless steel and graphite provides a forgiving sealing surface when seated against lime scale or particulates.
● Self-centering disc design: While other triple-offset butterfly valve manufacturers permanently pinned their discs to the valve shaft, Tri-Con double block and bleed valves employ a self-centering disc that is keyed to the shaft .
Double block and bleed butterfly valves in distilling applications
To discover just how effective double block and bleed butterfly valves can be, we asked Scott to provide PIF with an example of when Zwick's Tri-Con series were used to benefit distilling processes in Scotland. He explained:
"A couple of years back, we received an enquiry to provide a distillery in Central Scotland with a double block and bleed valve to assist with their steam isolation. The distillery was originally utilising two parallel slide valves for double isolation but they required frequent repairs during annual shutdown. The solution BM Engineering Supplies presented was to replace both parallel slide valves with a double block and bleed unit from Zwick Armaturen. These units contained two triple offset butterfly valves in one casting. Fortunately, the face-to-face dimensions of Zwick's double block and bleed unit was the same as that used by the old and outdated parallel slide valves. As such, it was simply a matter of removing one of the valves and retrofitting the new Zwick unit. The Zwick DBB unit remains in place today and none of the triple offset butterfly valves have required any maintenance whatsoever, thanks to the reduced wear from the graphite laminated seal and cone-in-cone seating".
Buy Zwick triple offset butterfly valves for your distillery
Since 1999, BM Engineering Supplies has established an unrivalled reputation as a tried and tested supplier of triple offset butterfly valves to numerous businesses within Scotland's distilling industry. With partnerships with the most respected butterfly valve manufacturers, including Zwick Armaturen, BME can match a high performance and cost-effective butterfly valve to match the requirements of almost any distilling process.
Find out more about BM Engineering Supplies here.
Company Profile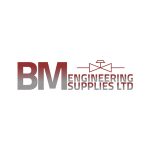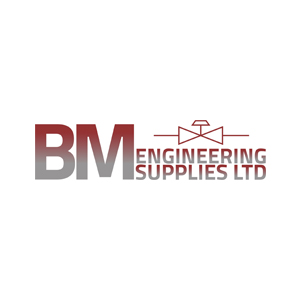 BM Engineering Supplies
BM Engineering Supplies is an industrial valve supplier with stocks of high-quality process and general purpose valves.
Get the latest process industry news
Interested in receiving even more industry-leading news from Process Industry Forum delivered directly to your inbox? Then sign up to our free newsletter. Bringing you the latest news, trends, innovations and opinion from across the process industry, our exclusive newsletter gives you all the industry insights of the moment in one, easy-to-digest bulletin. Stay ahead of the competition with regular process industry news instalments from PIF.