Learn more about why you should use a triple-offset butterfly valve
In this article, PIF speaks to leading Scottish value distributors, BM Engineering Supplies about triple-offset butterfly valves and how they work. For many applications requiring bubble-tight shut-off, double-offset butterfly valves simply do not make the grade. Here, we learn how triple-offset butterfly valves are the perfect choice for these applications.
Scottish based distributors BM Engineering Supplies stock a wide variety of butterfly valves; the lightweight and most cost-effective alternative to other valve types. BM Engineering Supplies work with valve manufacturer's Zwick Aramturen and SOMAS Instrument AB to deliver a range of valves that ensure easier installation, alongside significant cost savings when compared to ball valves.
What is a butterfly valve and how do they work?
A butterfly valve features a disc, body, seat and stem; all of which work together to either restrict or completely shut off the flow of a process. Butterfly valves are extremely important to many processes within the pharmaceutical, chemical, wastewater and food industries; working to either isolate and regulate the product flow within the manufacturing process. These valves work similarly in principle to that of a ball valve by allowing for a quick shut-off process; however with a butterfly valve, when the disc is rotated a quarter turn it is either fully open or fully closed. It can also be opened incrementally to throttle and control the flow of the process over time.
So, what is a triple offset butterfly valve?
Scott Millar of BM Engineering Supplies states "a triple offset butterfly valve has three offsets that work together to cut off a process or flow. Two offsets are placed to the side of the centre, while the third is the geometry of the seating surface, creating a type of cone shape of the disc and seat". Scott goes on to say, "this cone angle, along with the two eccentric shaft offsets, allows the disc to seal against the seat with no friction". By sealing with no friction, this style of valve enables the operator to shut off the flow of a process completely with no leakage.
What are the three types of butterfly valve?
Scott goes on to explain; "Each of the three different types of butterfly valve are adapted to work with different pressures and usage. These include;
Zero offset Butterfly valves which have the lowest pressure rating and relies on the flexibility of rubber
Double offset Butterfly valves which are used in slightly higher-pressure systems which, by creating a cam action during operation to lift the seat out of the seal, produces less friction, reducing the tendency for wear and results in high performance
Triple offset Butterfly valves which are best suited for high-pressure systems."
What are the benefits of using a triple offset valve?
Scott from BM Engineering explains that there are five clear benefits to using a triple offset valve within your application. The first of these is that the cam-action and right-angled conical sealing design of these butterfly values ensures that these metal sealing components are never completely in contact until the final degree of closure. This helps to deliver a vastly extended valve life.
Secondly, he goes on to note that the metal-to-metal sealing method ensures that the valve completes bubble-tight shut-off, completely negating leakage!
Scott points out that these valves feature no elastomers or materials affected by corrosion; meaning they are perfect for use with harsh media. Meanwhile, valve life is extended through the use of a geometric design that delivers friction-free stroking throughout the valve. Finally, Scott notes that there are no cavities between sealing components; resulting in no clogging, low maintenance and extended valve life.
Learn more about the Zwick triple-offset valves.
Valves from Zwick are used for critical services in many global industries for both liquids and gases. With triple-offset geometry, and an ability to withstand temperatures of up to 815°C, Zwick butterfly valves guarantee 100% zero-leakage performance even during extreme temperature variation and pressure peaks. Scott highlights that Zwick's design "provides 100% tightness in the gas services with the TRI-CON valves range offering the widest laminated seal ring on the market today. This was made possible by a cone-in-cone seating design for frictionless opening and closing".
Buy triple-offset butterfly valves from BM Engineering Supplies;
As a seasoned value distributor to the Scottish process industry, BM Engineering supplies have delivered butterfly valves from industry-leading manufacturers; Zwick Armaturen. "Thanks to the long-standing distributor partnership, BM Engineering Supplies stock the Wafter butterfly valves, Lugged butterfly valves and Double block & bleed valves ranges'' concludes Scott.
For more information about BM Engineering Supplies range, visit their website.
Company Profile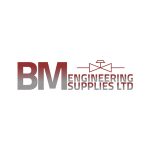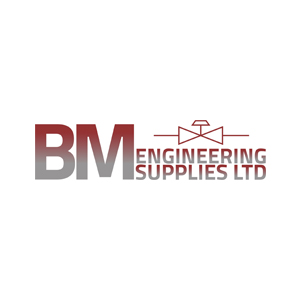 BM Engineering Supplies
BM Engineering Supplies is an industrial valve supplier with stocks of high-quality process and general purpose valves.
Get the latest process industry news
Interested in receiving even more industry-leading news from Process Industry Forum delivered directly to your inbox? Then sign up to our free newsletter. Bringing you the latest news, trends, innovations and opinion from across the process industry, our exclusive newsletter gives you all the industry insights of the moment in one, easy-to-digest bulletin. Stay ahead of the competition with regular process industry news instalments from PIF.