Why you should use stainless steel pressure regulators for gas or liquid applications
PIF spoke to leading UK flow control equipment suppliers, Fluid Controls Ltd about the importance of using stainless steel pressure regulators for gas and liquid applications. Here, Fluid Controls explains why stainless steel pressure regulators deliver unrivalled control in corrosive and extreme applications, making them the regulator of choice in demanding applications.
What are pressure regulators?
Fluid Controls explains that a pressure regulator can be used to allow high-pressure fluid supply tanks, or lines, to reduce gas and liquid applications to usable and safe pressures; as opposed to valves that automatically cut off the flow of a gas or liquid when it is at a certain pressure.
How do pressure regulators work?
Pressure regulators reduce the supply or inlet pressure of a lower outlet pressure to maintain outlet pressure, despite fluctuations in pressure. This means the main function of a pressure regulator is to match the flow of gas or liquid, with the demand placed on it to maintain constant output pressure. So, if the load decreases, the flow must do too. However, if the load increases, so must the flow. Pressure regulators are used in numerous tools, industries and applications; with their most common using being in air compressors.
What are stainless steel gas pressure regulators?
Stainless steel gas pressure regulators are used and recommended for a wide variety of applications, including environmental analysis; such as helium or hydrogen carrier gases, chemical analysis; including nitrogen control, or for laboratory and process gas applications. Fluid Controls recommends using the Parker 9000/8310 range of stainless steel gas pressure regulators for back pressure, or the Park 8311 stainless steel gas pressure regulators for forwarding pressure only.
The Parker 9000 range is a direct action, non-relieving gas pressure regulator that is designed to deliver precision regulation in low gas applications; with bubble-tight shut off. Fluid Controls states that this range is most effective for controlling gases when manufactured from stainless steel.
Recommendation: Bürkert TFU006 liquid pressure regulators
The type TFU006 liquid pressure regulator from Burkert is perfect for use in liquid pressure regulation, especially as it is safe to use in conjunction with drinking water. This type of pressure regulator consists of four distinct parts, including a housing, piston or diaphragm valve, with adjustable spring and spring cap. These parts work together to enable pressure reduction and are most effectively applied for use in water systems.
Why use stainless steel pressure regulators for both gases and liquid applications?
Fluid Controls recommends stainless steel for corrosive and acidic gas and liquid applications due to its high corrosion resistance; making it much more favourable in these environments than carbon or steel. Stainless steel is a compound of iron, chromium, manganese, silicon, carbon, and in some cases large amounts of nickel. These elements react with oxygen to form a thin, stable film that assists in forming a corrosion protection film. This makes stainless steel perfect for use with acidic and corrosive liquids, offshore oil applications, corrosive gas applications, and many more.
Recommendation: Dutch Regulators
As the sole Dutch Regulators UK distributor, Fluid Controls can provide customers with their complete range of pressure and back-pressure stainless steel regulators for gases and liquid applications. Dutch Regulator stainless steel pressure regulators are manufactured from 316L stainless steel as standard, to deliver stable pressure control for both liquid and gases. The diverse range of Dutch Regulator pressure regulators features fully frictionless flexible diaphragms for complete pressure control and prevents overpressure.
Learn more about the Fluid Controls range of stainless steel pressure regulators for gas and liquids, or to purchase the Dutch Regulators range from Fluid Controls.
Company Profile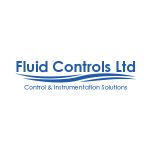 Fluid Controls Ltd
Fluid Controls Ltd is one of the UK's leading distributors for pressure control for a wide range of industries.
Get the latest process industry news
Interested in receiving even more industry-leading news from Process Industry Forum delivered directly to your inbox? Then sign up to our free newsletter. Bringing you the latest news, trends, innovations and opinion from across the process industry, our exclusive newsletter gives you all the industry insights of the moment in one, easy-to-digest bulletin. Stay ahead of the competition with regular process industry news instalments from PIF.