Ask the Experts: Why choose a KAESER Air Compressor?
Glaston specialises in the supply, design, and installation of energy-saving applications across a range of industries, including: packaging, food production, & oil and gas. In this article, PIF spoke to leading North West air compressor suppliers Glaston Compressor Services about the KAESER range of air compressors and why you should choose a KAESER compressor for your application.
Who are KAESER?
KAESER Compressors are world-renowned for their unparalleled performance, energy savings, and precision German engineering. Established in 1919 as a machine workshop, KAESER was well on its way to becoming one of the world's leading compressed air systems providers by the 1950s.
KAESER cemented their market-leading position among the world's top compressed air system suppliers with their breakthrough rotary screw aired featuring the SIGMA PROFILE.
With more than 5,000 dedicated employees worldwide, KAESER KOMPRESSOREN now ranks among the world's largest and most successful compressor manufacturers in the world; exporting compressed air system equipment to virtually every corner of the planet from their 150,000 m2 Coburg plant.
Why buy a KAESER air compressor?
Glaston have been a dedicated KAESER air compressor distributor for decades because they truly believe in the quality, performance and reliability of their first-class air compressor products. Glaston spoke to PIF and gave us a list of reasons as to why you should invest in a KAESER air compressor:
The KAESER SIGMA PROFILE achieves power savings of up to 15% compared with conventional screw aired rotor profiles. All KAESER rotary screw airends feature this energy-saving rotor profile and are designed to ensure maximum energy efficiency.
With a highly flexible modular design, the SIGMA CONTROL 3 allows the basic standard elements of this versatile control system to be adapted to suit the needs of any rotary screw compressor from the extensive KAESER KOMPRESSOREN range. Comprising of the main control unit and separate input/output modules, this modular concept therefore enhances communication and user-friendliness.
Energy costs are taken over the lifetime of any air compressor add up to many times that of the initial cost, which can make any purchase price difference a false economy. This is why efficiency and reliability are vital in the production of compressed air and KAESER achieves these objectives with a quality, durable compressor that is built to last.
Investment and service costs account for only a small part of a compressor's total life-cycle costs. Since energy accounts for the lion's share of these costs, it's wise to save with KAESER life-cycle management.
Why buy a KAESER air compressors from Glaston
As an official KAESER air compressor distributor, Glaston can supply their complete range of compressor products to the UK market. For more information, or to discuss your requirements further, call Glaston today on 01695 510 10, or email [email protected].
Company Profile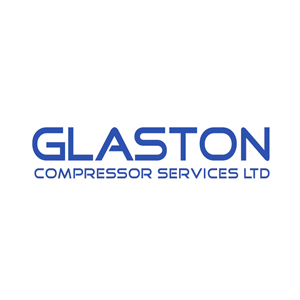 Glaston Compressor Services
Glaston Compressor Services is a supplier of high performance, energy efficient products including air compressors, nitrogen generators and compressed air filters.
Get the latest process industry news
Interested in receiving even more industry-leading news from Process Industry Forum delivered directly to your inbox? Then sign up to our free newsletter. Bringing you the latest news, trends, innovations and opinion from across the process industry, our exclusive newsletter gives you all the industry insights of the moment in one, easy-to-digest bulletin. Stay ahead of the competition with regular process industry news instalments from PIF.