Where to buy rubber shims
A rubber shim is placed between objects to fill any small gaps and spaces, in order to increase the efficiency of various types of machinery. In our latest article, PIF spoke to Martin's Rubber to get some answers to frequently asked questions about rubber shims, including the uses and advantages of a rubber shim and choosing a rubber shim supplier.
What are shim washers?
Wondering where to buy rubber shims? Well, as rubber shim suppliers, Martin's Rubber can provide rubber shims in a variety of materials, each suitable for different applications. You might be wondering what a shim is. The simplest rubber shim definition we can give you is a shim is often used to support a washer.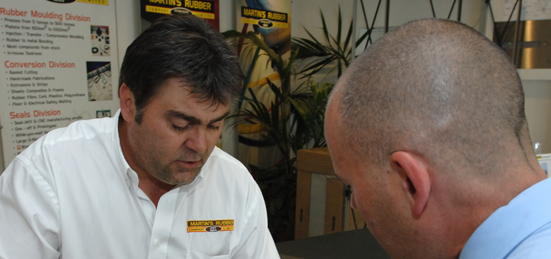 When a shim is fitted to a piece of machinery, you should notice a reduction in movement in the corresponding components. As the two parts no longer have direct contact with each other, you should also benefit from a boost in performance and life cycle, due to the reduction in friction and rubbing.
Confusingly, the word 'shim' is often interchanged with 'washer' but that isn't strictly correct. How shims work is to fill any excess space, particularly in bearing assemblies or any other application, where a gap needs to be filled. Another slightly misleading misnomer is the term 'rubber shim' because the majority of the shims manufactured are actually made from high performance engineering plastics, such as PTFE or PEEK.
Rubber shim advantages
There are several rubber shim advantages worth considering, including:
Improved functionality and efficiency of process machinery.
Prevention or reduction of friction and wear of parts.
Prevention in general machinery problems.
Machinery should have a longer lifespan due to less damage to parts.
A more economical solution than purchasing new machinery parts.
Choosing a rubber shim supplier
Martin's Rubber has led the field in elastomer excellence since 1865. They can supply both rubber and plastic shims to give you the ideal solution to fit your application. For more information about their plastic shim stock or rubber shims, please call on 023 8022 6330 to speak to one of their experienced advisors. Alternatively, you can ask any technical questions by emailing sales@martins-rubber.co.uk.
Company Profile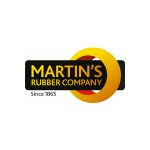 Martins Rubber Company
Martins Rubber are a rubber manufacturer who specialise in the production and supply of elastomeric products.
Get the latest process industry news
Interested in receiving even more industry-leading news from Process Industry Forum delivered directly to your inbox? Then sign up to our free newsletter. Bringing you the latest news, trends, innovations and opinion from across the process industry, our exclusive newsletter gives you all the industry insights of the moment in one, easy-to-digest bulletin. Stay ahead of the competition with regular process industry news instalments from PIF.