Ask the Experts – What is Styrene-Butadiene Rubber?
With a team of expert polymerists, TRP Polymer Solutions have the experience, knowledge, and expertise to develop custom sealing solutions to suit a range of demanding sealing applications. TRP Polymer Solutions' state-of-the-art rubber materials deliver unrivalled performance, protection, and return-on-investment. PIF spoke with TRP Polymer Solutions about their extensive range of seal materials.
One of the advanced polymer materials that TRP Polymer Solutions work with is Styrene-Butadiene Rubber (SBR). This synthetic rubber is a suitable seal material for applications requiring a cost-effective alternative to natural rubber. In this article, PIF aims to highlight the advantages, disadvantages, and typical applications of styrene-butadiene rubber.
What is Styrene-Butadiene Rubber?
Styrene-butadiene rubber, also known as SBR, is one of the most widely used rubbers produced today. SBR is a general-purpose synthetic rubber that is manufactured from a copolymer of butadiene (75%) and styrene (25%). These monomers are linked as part of a process called copolymerisation to form long, multiple-unit molecules that repeat randomly along the polymer chains, which are then cross-linked during the vulcanisation process.
Styrene-butadiene rubber manufactured by TRP Polymer Solutions is available in a range of shore hardness from 40 to 95 IHRD and can operate in temperature ranges from -25 °C and +90 °C for static sealing.
What are the advantages of styrene-butadiene rubber?
Styrene-butadiene rubber offers a wide range of advantages. Often, styrene-butadiene is used as a direct replacement for natural rubber due to having several similar characteristics, but a significantly more economical price tag.
Similar to natural rubber, styrene-butadiene offers excellent abrasion resistance and crack endurance whilst also ageing well, despite usage, with good compression set and water resistance throughout its lifetime. However, the addition of the organic compound styrene contributes towards SBR's advantageous strength, abrasion, wear and bonding properties, not to mention its affordability in comparison to natural rubber. In addition, styrene-butadiene rubber also offers superior heat-ageing properties and abrasion resistance than natural rubber.
What are the disadvantages of styrene-butadiene rubber?
TRP Polymer Solutions also highlight many areas in which styrene-butadiene rubber is not suitable. For example, the primary disadvantages of styrene-butadiene rubber are its poor resistance to sunlight and ozone. Therefore, this makes it less effective in outdoor applications, whilst its poor resistance to oil and steam will force SBR rubber to swell and weaken over time.
Styrene-butadiene rubber's tensile and abrasion strength is only made possible through reinforcement, therefore meaning that it is not suitable for applications involving chemicals, ozone, strong acids, greases, fats, and most hydrocarbons.
SBR rubber offers poor chemical resistance, in comparison to other elastomers, as it becomes swollen and weakened by hydrocarbon oils. Atmospheric oxygen and ozone will also attack SBR rubber, which will lead to oxidation that creates an increased interlinking of the polymer chains. This then can result in SBR rubber hardening and deteriorating with age.
What applications does styrene-butadiene rubber suit?
Styrene-butadiene rubber is the highest volume general-purpose synthetic rubber in production, as it is predominantly used in the manufacture of car types. It is widely employed as an abrasion-resistant, economical alternative to natural rubber.
Other typical uses include:
Rollers
Gaskets
Conveyor belts
Hoses
Cable insulation
Adhesives
Shoe heels
Chewing gum.
Whilst SBR is not typically used for food and beverage applications, there are several specialised food-grade versions that have been developed for use in food, pharmaceutical, and cosmetic processing.
Made with FDA-approved ingredients, white coloured SBR compounds are designed to be non-toxic, non-marking, and non-allergenic to suit the food processing environment.
Where to buy styrene-butadiene rubber seals?
TRP Polymer Solutions manufacture a range of o-rings and custom rubber mouldings designed to function in the most extreme environments. They are an industry-leading manufacturer of high-performance styrene-butadiene rubber sealing components; to create a comprehensive portfolio of sealing products.
Their impressive product and material development process will take your product from prototype to operation by ensuring that it meets all of your design and service requirements.
With over 15 years of experience within the polymer industry, TRP Polymer Solution has extensive polymer knowledge to develop custom rubber mouldings and develop a range of products to suit a wide variety of environments.
Company Profile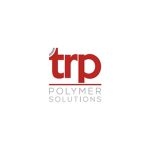 TRP Polymer Solutions
TRP Polymer Solutions was established in 2004, we design, develop and manufacture custom rubber mouldings and 'O' rings for industries worldwide including chemical processing, oil & gas, aerospace, nuclear, pharmaceutical and medical. Supplying North America, Central and South America, Europe, Africa, the Middle East, Southern Asia, Asia Pacific and Australasia.
Get the latest process industry news
Interested in receiving even more industry-leading news from Process Industry Forum delivered directly to your inbox? Then sign up to our free newsletter. Bringing you the latest news, trends, innovations and opinion from across the process industry, our exclusive newsletter gives you all the industry insights of the moment in one, easy-to-digest bulletin. Stay ahead of the competition with regular process industry news instalments from PIF.