What is IO-link?
IO-Link is a standardised IO technology (IEC 61131-9) for facilitating communication between sensors and actuators. The point-to-point communication is based on the established 3-wire sensor and actuator connection. There is no requirement for special screened cables.
Murrelektonik explain just what a IO-Link is and also how IO technology works and performs.
Although IO-Link is not a fieldbus, it is a further development of the existing, tried-and-tested connectivity technology for sensors and actuators. IO-Link provides a communication link for digital technology replacing traditional analogue technology (0-10v, 4-20mA etc.) with robust 24 V DC communication combining parameterisation and diagnostic features.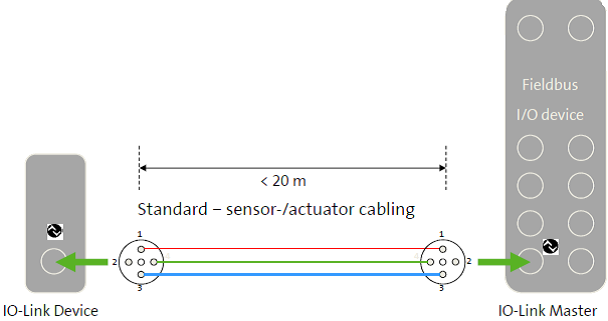 The connection between IO-Link master and device is established via a max, which is a 20 metre long, unscreened 3-wire cable. The wiring is standardised on the basis of M5, M8 and M12. The vast majority of IO-Link devices are armed with M12 connectors that can be used without any restrictions for IO-Link's switching mode and communication mode.
Each port of an IO-Link master is capable of handling binary switching signals and analogue values (e.g. 8 bits, 12 bits, 16 bits). Serial IO-Link communication takes place via the same port, advantages of which includes: easy wiring, automated parameter setting and extended diagnoses.
Both standard binary (ON/OFF) devices and IO-Link devices can be connected to an IO-Link port. Pin 4 on the standard M12 connector is often used for either binary (ON/OFF) or IO-Link data communication.

As a standard, 2 bytes of process data are available per cycle and the transmission between IO-Link master and device takes 400 μs at a speed of 230 kBaud. The user does, however, also have the option to choose a larger frame type. Therefore, greater process data with up to 32 bytes length can also be transmitted at a correspondingly lower cycle time. In order to ensure that the parameter data of a device is not lost upon replacing a device, they may be automatically stored directly in the IO-Link master.
However, if a new, identical, substitution device is connected, the parameters of the previous device are automatically transferred onto the new device. Each IO-Link device has an IODD (IO Device Description), which is a device description file containing information regarding the manufacturer, article number, functionality etc. This information can also be easily read and processed by the user, and each device could potentially be unambiguously identified via the IODD, as well as via an internal device ID.
IO-Link Group Members
Below is a list of current IO-Link members.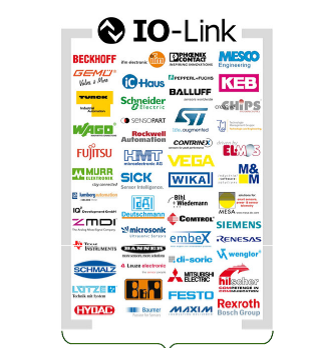 Applications of IO-Link
An example of a typical IO-Link application is the pressure switch. On a standard digital input, the pressure switch parameters require being set up (switching point, alarm point, span etc.) manually using push buttons on the device, or via a USB port mounted on the device. This may be time consuming and is not exactly 'user friendly' as the parameters need to be written down and retained in case of changes or replacement. With IO-Link devices parameters may be set up in the device via the fieldbus and IO-Link communication.
A key benefit of IO-Link devices is that it can offer cost advantages. This is because; IO-Link sensors are likely to be less expensive than standard sensors, given that they do not require push buttons and displays. Furthermore, there is no requirement for shielded cables, as standard M12 leads are used. Lastly, IO-Link offers a wiring standard, contrary to analogue sensors, where there are no standards. They can be 2, 3, or 4 wire devices with no standard pin configuration for connectivity.
Automation systems as a whole tend to use simple two position binary devices, such as proximity switches and limit switches. These types of devices do not need parameterisation therefore there is barely any or no advantage in utilising IO-Link. For this reason, we always have to ask whether using IO-Link is really the best solution for a particular application and why?
The two versions for IO-Link are V1.0 and V1.1, which is important for the following reasons:
Only IO-Link devices according to V1.0 will work with a master complying to V1.0
IO-Link devices complying to V1.0 and V1.1 can be operated on a V1.1 master
The additional functions offered with V1.1 will only work if both master and device comply with V1.1
Company Profile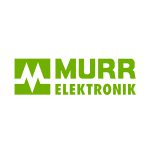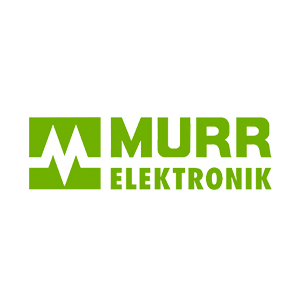 Murrelektronik Ltd
Stay connected with Murrelektronik. Murrelektronik is the UK arm of the world leading Murrelektronik GmbH, supplying connection technology to the engineering industry.
Get the latest process industry news
Interested in receiving even more industry-leading news from Process Industry Forum delivered directly to your inbox? Then sign up to our free newsletter. Bringing you the latest news, trends, innovations and opinion from across the process industry, our exclusive newsletter gives you all the industry insights of the moment in one, easy-to-digest bulletin. Stay ahead of the competition with regular process industry news instalments from PIF.