What is Ethernet?
Ethernet based protocols are now the networks of choice. Ethernet is a means of transmitting a signal between two or more devices over a shared medium. It is not a protocol and is only concerned with the medium used, the way the signal is put onto that medium, and what form that signal takes.
Murrelektonik explain just what a Ethernet is and also how Ethernet work and perform.
Protocols that have been developed to use the Ethernet Category 5e standards include: Profinet, Ethernet I/P, Ethercat, and Powerlink.
Ethernet was originally developed in 1972/3 by Bob Metcalf at PARC. It was primarily used in the commercial, or IT, sector, as there was a need for integration between an organisation's production and other departments, including sales and warehousing. For this reason, Ethernet became a natural choice for a common communication networks.
The first large scale manufacturer to endorse the use of Ethernet in the manufacturing environment was General Motors (GE) in the United States. The Ethernet seemed to be very attractive to Automation and Control companies largely because of the flexibility of the Ethernet Cat 5 topology, as the Ethernet network architecture can actually be built in numerous ways. This can be seen below.
Unmanaged Ethernet Switches
An unmanaged switch simply allows Ethernet devices to communicate with one another, such as a PLC or I/O modules and are typically referred to as "plug and play". Unmanaged switches are dispatched with a fixed configuration and do not permit any alterations to this configuration. Therefore, an unmanaged switch allows devices to simply talk to each other. Typical vendors in the Industrial market include: Hirschmann, Harting, Moxa and Westermo.
Managed Switches
Managed switches provide all the features of an unmanaged switch, whilst also having the ability to configure, manage, and monitor the network, allowing for greater control over how data travels over the network and who has access to it.
In addition to this, managed switches use protocols such as the Simple Network Management Protocol (SNMP) in order to monitor the devices on the network.
SNMP is a protocol facilitating the exchange of management information between network devices. SNMP queries can determine the health of the network or the status of a given device. Typical vendors in the Industrial market include: Hirschmann, Harting, Moxa, Westermo and Cisco.
Ethercat and Ethernet Powerlink
The Ethercat protocol is particularly suited to servo and motion control applications, and its primary vendor has predominantly been Beckoff. Omron has now taken up Ethercat on their new drive products, however, at this time, only the Impact 67 is compatible with Omron's Ethercat. On the other hand, the Powerlink protocol has been developed primarily for drives. The Powerlink's primary vendor is principally B&R.
Company Profile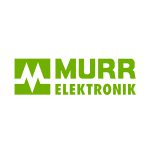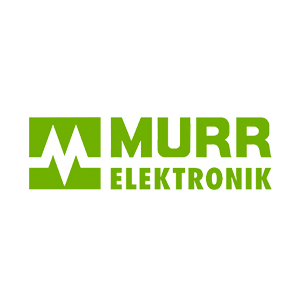 Murrelektronik Ltd
Stay connected with Murrelektronik. Murrelektronik is the UK arm of the world leading Murrelektronik GmbH, supplying connection technology to the engineering industry.
Get the latest process industry news
Interested in receiving even more industry-leading news from Process Industry Forum delivered directly to your inbox? Then sign up to our free newsletter. Bringing you the latest news, trends, innovations and opinion from across the process industry, our exclusive newsletter gives you all the industry insights of the moment in one, easy-to-digest bulletin. Stay ahead of the competition with regular process industry news instalments from PIF.