What is DeviceNet?
DeviceNet was originally developed by Allen Bradley, and is now owned by Rockwell Automation. It is layered on top of the CAN (Controller Area Network) technology, developed by Bosch. DeviceNet adapts the technology from ControlNet (another development by Allen Bradley) and takes advantage of CAN. When compared to the traditional RS-485 based protocols, it is robust.
Murrelektonik explain just what a DeviceNet is and also how DeviceNets work and perform.
To promote the use of DeviceNet globally, Rockwell Automation has decided to share the technology to third party vendors. Now, it is managed by the ODVA (
Open DeviceNet Vendors Association
), which is an independent organisation located in North America.
ODVA maintains the specifications of DeviceNet, whilst also ensuring compliance to DeviceNet standards by providing conformance testing and vendor conformity.
The CAN bus development originally started in 1983 at Robert Bosch GmbH, after which, the protocol was officially released in 1986. The following year, in 1987, the first CAN controller chips were produced and brought onto the market by Intel and Philips. Shortly after, Bosch published the CAN 2.0 specification in 1991.
CANopen was developed from CAN bus and is the internationally standardized (EN 50325-4) CAN-based higher-layer protocol for embedded control systems. The CANopen specification comprises the application layer and communication profile as well as application, device, and interface profiles.
CANopen provides very flexible configuration capabilities. These specifications are developed and maintained by CiA members. CANopen networks are used in a variety of different application fields, including: machine control, medical devices, off-road and rail vehicles, maritime electronics, building automation as well as power generation.
CANopen and DeviceNet topology is very similar.
This is due to the fact that both protocols where born out of CAN bus developed by Bosch. Nevertheless, it is important to note that there are some differences, however for all intents and purposes we will assume the same topology. It is most likely that you will come across DeviceNet rather than CANopen, due to the prevalence of Rockwell in the market place
Company Profile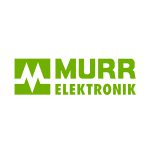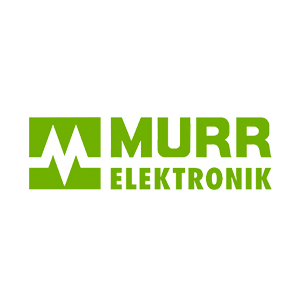 Murrelektronik Ltd
Stay connected with Murrelektronik. Murrelektronik is the UK arm of the world leading Murrelektronik GmbH, supplying connection technology to the engineering industry.
Get the latest process industry news
Interested in receiving even more industry-leading news from Process Industry Forum delivered directly to your inbox? Then sign up to our free newsletter. Bringing you the latest news, trends, innovations and opinion from across the process industry, our exclusive newsletter gives you all the industry insights of the moment in one, easy-to-digest bulletin. Stay ahead of the competition with regular process industry news instalments from PIF.