Ask the Experts – What are SOMAS Ball Segment Valves
PIF spoke to Scott Miller of BM Engineering Supplies about the importance of ball segment valves as a control valve and the valve range from SOMAS. BM Engineering Supplies highlights the ball segment valves use as a control valve, due to its backlash-free design of its ball segment and valve shaft. This lends itself nicely to use as an on or off valve.
SOMAS are one of the world's leading developers and manufacturers of high-grade, stainless steel control valves with over 70-years of experience. The SOMAS range consists of ball segment valves, ball valves, butterfly valves, check valves, pneumatic actuators, and valve positions.
What applications are SOMAS ball segment valves suited to?
SOMAS ball segment valves suit a wide variety of applications and industries, including pulp and paper production. Within this environment, for paper machines to operate effectively, strong flow control of different materials is absolutely vital.
Due to the open flow characteristics of the ball valve, even pulp is a non-issue, and the proper control of fluids to a paper machine is easily enabled. Scott Miller from BM Engineering Supplies explains that this will maintain the cleanliness of the fluid, which is critical to paper and pulp machines operations.
Within the sugar production industry, control requirements are extremely stringent, which is why the ball segment valves large flow opening are used to prevent wear and erosion from the sugar. Scott from BM Engineering Supplies explains that segmented ball control valves can handle virtually any type of material at a staggering range of temperatures.
This is what makes them perfect for handling a huge range of dangerous chemicals. The backlash-free torque transmission makes control and accuracy an awful lot easier. This is why BM Engineering Supplies recommend the SOMAS ball segment valve for distillation activities.
What type of valves do SOMAS supply?
BM Engineering Supplies stock a huge variety of valve types, including ball segment valves, triple offset butterfly valves, ball valves, and check valves.
Ball segment valves from SOMAS are largely used down to their high capacity and rustic design, as a control valve. BM Engineering Supplies suggest that ball segment valves are perfect for use in most applications, regardless of the process media or temperature due to the design of the valve.
Ball segment valves are designed with free flow in mind, which is why the SOMAS ball segment valve is perfectly suited to applications that may result in clogging. In comparison, standard ball valves are designed with a hard chrome plated ball as standard, and a full cylindrical bore. This bore gives the valve maximum capacity, and low pipe resistance, making it beneficial to applications that use abrasive media.
SOMAS also manufacture a range of triple offset butterfly valves, which are unique in design, but very robust. This valve design requires virtually no maintenance, and are ideally suited to handle any form of process media, including steam, gas, water, and viscous fluids.
Finally, BM Engineering Supplies stock the SOMAS range of check valves. These are available in two configurations: with or without a spring. Check valves have high capacity, short closing times, and minimal energy loss as standard, which makes them ideally suited to fluids, steam, and gas process media.
Why choose high capacity ball segment valves?
Scott Miller from BM Engineering Supplies acknowledges that choosing the correct industrial valve to use can be difficult and that you must consider precise control, flow performance, fine tuning, and of course, your budget. This is where the high capacity ball segment valve fits in perfectly
In its basic capacity, the ball segment valve is a control valve, so when combined with a pneumatic actuator and positioner, the valve is a flexible unit with a wide range of control, making it useful for almost any application.
The single-seat design of the ball segment valve sets it ahead of the rest, by ensuring that no fluid is locked within the segment body, and avoids the problems of differential pressure and fluid stagnation. This design also enables control over leakage, and the ability to operate under extreme temperatures without compromising performance.
Learn more about the SOMAS ball segment valve range and its various applications, available at BM Engineering Supplies.
Company Profile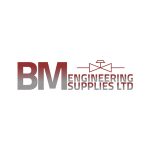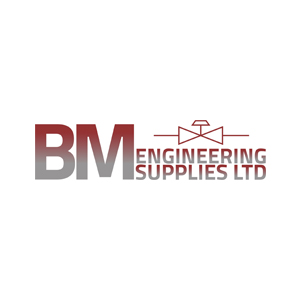 BM Engineering Supplies
BM Engineering Supplies is an industrial valve supplier with stocks of high-quality process and general purpose valves.
Get the latest process industry news
Interested in receiving even more industry-leading news from Process Industry Forum delivered directly to your inbox? Then sign up to our free newsletter. Bringing you the latest news, trends, innovations and opinion from across the process industry, our exclusive newsletter gives you all the industry insights of the moment in one, easy-to-digest bulletin. Stay ahead of the competition with regular process industry news instalments from PIF.