Watson Smith I/P Convertors for controlling pressure within a gas distribution network
This article discusses the Watson Smith 'Failfreeze' I/P convertor as a solution and added safety mechanism in ensuring output pressures do not drop to zero upon signal interruption in a distribution network. 
Application: Pressure regulation in Gas Distribution Network
Depending on fluctuating user demand, the pressure levels within a typical distribution network will rise and fall accordingly. Customers will often require remote control units to ensure correct pressure levels within such a network operating at different pressures and different flows. The I/P converters used in such an application will be used in natural gas as opposed to compressed air. They will therefore need to be Intrinsically Safe and suitable for use in a hazardous environment. They must have a captured bleed to ensure all gas is piped away and not just vented to atmosphere.

These I/P's are often located in remote areas in close proximity to the regulating governor and can often be subjected to extremes of temperature and weather conditions. A very important requirement of an I/P convertor deployed in this function is that it has a 'fail freeze' mode to ensure that the output pressure will not drop to zero if the supply signal is interrupted.
Solution - Type 422 'failfreeze' I/P Converters:
Watson Smith are able to offer a complete panel packaged solution for this application problem.
The solution will include P/I Transmitters as well as a 422 I/P Converter. The Watson Smith 422 I/P will provide closed loop stability with a 'fail freeze' mechanism and has been proven to be robust and to perform well under adverse operating conditions.
The 'fail freeze' function also allows considerable savings in electrical energy requirements as the user can apply a control signal intermittently, in the knowledge that the output will be held at the last control signal position until a signal is applied again.
In the event of a loss of power, the 'failfreeze' function becomes of particular importance as it prevents the line from having to be purged. This can otherwise be a costly process.
If you need to regulate or control gas pressure under varying demand conditions – we would like to hear from you.
Company Profile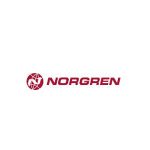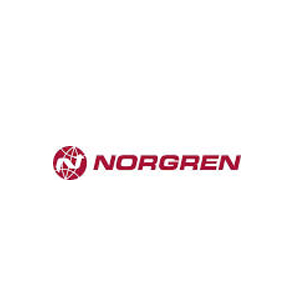 Norgren
Norgren's world-class portfolio of fluid and motion control products and technologies, coupled with extensive sector knowledge and technical excellence delivers an unrivalled proposition to Norgren customers.
Get the latest process industry news
Interested in receiving even more industry-leading news from Process Industry Forum delivered directly to your inbox? Then sign up to our free newsletter. Bringing you the latest news, trends, innovations and opinion from across the process industry, our exclusive newsletter gives you all the industry insights of the moment in one, easy-to-digest bulletin. Stay ahead of the competition with regular process industry news instalments from PIF.