Virtual Valve and Parts program offers quick & precise valve repair, replacement and manufacture.
What if we told you there was a quick, easy and cost effective way to replace and manufacture new valve parts within a seven-day turnaround? Well, with Millennium Power Services' innovative new Virtual Valve and Parts Program there is now and PIF is mighty impressed.
Millennium Power Services (MPS) said, "Our customers asked for a fast, accurate way to replace and/or manufacture valve parts. We listened to their needs, we looked for solutions, and then we responded."
What is the Virtual Valve and Parts Program?
MPS-VP2 scans and collects the data for all parts, storing the data in a safe, easy-access file. MPS then manufacture any part with precision and expedient lead times, which we think you'll agree brings an exciting new dimension to the way parts repair and manufacturing is carried out, with obvious cost and time savings.
What parts are covered by the MPS-VP2?
Cages
Stems
Seat Rings
Plugs
Seal Rings
Pressure Seal Bonnets
Stem Nuts
Bushings
How much does it cost?
The collection and storage of MPS-VP2 data is made available at zero cost or obligation. That's because MPS are convinced that once you see the value of the program to your operation, you'll want to go with them for all your valve needs. Confidence indeed! Plus, they claim that any parts manufactured by them typically cost substantially less than OEM pricing.
How do they collect and store data?
Whether valves or parts are disassembled for repair during an outage, or are stored in a warehouse onsite, MPS collects all the pertinent data using several high-tech methods.
They'll scan existing valve parts using a high resolution, 3D scanner that captures measurements accurately to within .001 of an inch. They're then able to identify the exact composition of the materials and analyse trace elements with the highest levels of accuracy and their "intelligent software" (with rotary stage functionality) provides dimensional inspection analysis. They'll also wield a portable tester to check the part for necessary hardness.
Data for each part is stored in sophisticated computer files, allowing for quick identification of virtual items by the manufacturer's part number and the customer's valve number (you're also provided with a list). Data's then transferred into a CAD drawing, that includes all of the part's pertinent information, for manufacture using CNC machines.
How long does the manufacturing process take?
A staff of highly trained machinists and welders - with extensive experience in manufacturing valve parts - can produce finished parts directly from the data within the Virtual Valve & Parts Program. To expedite turnaround times, of generally seven days, MPS carries a vast inventory of raw materials common to the valve and parts industry.
How good is the end product?
"All parts manufactured by MPS will meet the criteria of the removed part for specifications, material, and heat treatment," they claim. They also assert that dimensional accuracy of each manufactured part is ensured with a rescan and corresponding deviation report. They'll generate an additional material and hardness report, plus parts are encrypted with both part and serial numbers for accurate traceability and easy access.
Benefits of the MPS Virtual Valve & Parts Program (MPS-VP2)
Pre-outage forecasting
Reduced inventory
Order parts only when needed
Significant reduction in lead time vs OEM
In the event of a forced emergency, outage parts can be supplied quickly, even on holidays and weekends
Substantial savings versus OEM
MPS has the ability to fabricate any OEM part with their scan and material identification assets.
For more information visit Millennium Power Services.
Company Profile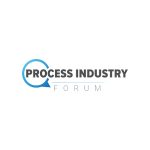 Process Industry Forum
The leading online technical resource centre for the Process Industry.
Get the latest process industry news
Interested in receiving even more industry-leading news from Process Industry Forum delivered directly to your inbox? Then sign up to our free newsletter. Bringing you the latest news, trends, innovations and opinion from across the process industry, our exclusive newsletter gives you all the industry insights of the moment in one, easy-to-digest bulletin. Stay ahead of the competition with regular process industry news instalments from PIF.