Scottish distilleries benefitting from compact ball segment valves
As the go-to valve distributor for the Scottish distilling industry, BM Engineering Supplies is no stranger when it comes to matching the right process control valve for various distilling applications. In this article, PIF sat down with Scott Miller from BME who discussed why ball segment valves from Swedish manufacturers, SOMAS are becoming a first choice solution for distilling companies.
Why SOMAS ball segment valves?
"SOMAS ball segment valves are perfectly suited for the requirements of the distilling industry because of their capabilities for precision control. He also mentioned that "SOMAS ball-segment valves offer high capacity compared to competitors for the same nominal diameter thanks to the design of its seat and ball segment.".
SOMAS ball segment valves in distilling applications
To learn more, we asked Scott to provide PIF with a recent example of how ball segment valves were used to benefit distilling processes in Scotland. He explained: "We received a recent enquiry from a distillery based in North West Scotland asking us to provide them with control valves which would be applied within steam inlets to the stills. Previously, we supplied control valves based only on the line size and with little information on flow rates. As a result, these valves could be oversized upon installation. This distilling application was by no means particularly special, however, in this instance, we were given accurate information regarding flow rate and pressure. This allowed our team to accurately size the valve using the SomSize software".
"Aside from offering the performance capabilities discussed earlier, the SOMAS ball segment valves we selected for this application turned out to be a size smaller than the customer was expecting. In light of this, we received very positive feedback on the operation and installation of our ball segment valves from the customer. Their distilling operations team were extremely positive and their SOMAS ball segment valves were performing to expectation, as well as running much quieter than the valves previously used".
When asked about what made this particular job stand out, Scott had this to say: "This application highlights the benefits of having good information when sizing a control valve for distilling processes. As a result, the customer now benefits from control valves which provide quieter operation, saving on weight and space and most importantly - cost".
Buy SOMAS ball segment valves for your distillery
BM Engineering Supplies are renowned for providing businesses within the Scottish distilling industry with high-quality and high-performance process control valves, such as SOMAS ball segment valves. As UK distributors for the SOMAS brand, BME stocks and supplies their complete portfolio of ball segment valves, ranging from wafer designed KVTW ball segment valves to flanged KVTF ball segment valves.
Company Profile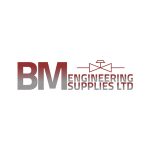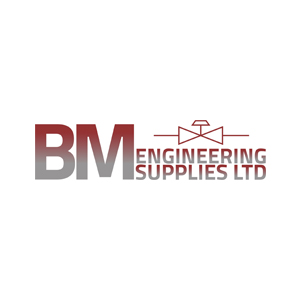 BM Engineering Supplies
BM Engineering Supplies is an industrial valve supplier with stocks of high-quality process and general purpose valves.
Get the latest process industry news
Interested in receiving even more industry-leading news from Process Industry Forum delivered directly to your inbox? Then sign up to our free newsletter. Bringing you the latest news, trends, innovations and opinion from across the process industry, our exclusive newsletter gives you all the industry insights of the moment in one, easy-to-digest bulletin. Stay ahead of the competition with regular process industry news instalments from PIF.