In-valve flow measurement offering complete flow-based control
The Singer Valve Single Point Insertion Flow Metering Valve reduces the costs, time and space associated with typical flow measurement solutions. Install this valve with any of Singer's innovative pilot systems and achieve ultimate flow-based control over your application.
Flow Metering Valve
A unique solution to in-valve flow measurement offering complete flow-based control over your water application. 
In an application where you need to control the opening and closing of a control valve according to flow, you will find a control valve and a flow meter installed. This typical set-up has numerous problems:
Capital Cost – this solution requires two components and therefore is associated with higher costs.
Increased Space Requirements - a conventional magnetic flow meter requires 5 pipe diameter upstream and two downstream.
Complex 3rd Party Programming – in order for a conventional solution to work it requires a control system that takes the flow signal from the meter. The control panel then calculates the required valve position to move the control valve and sends the signal to the control valve. As there is not one provider of all of these pieces it typically takes a 3rd party integrator to tie these pieces together. This costs money and also adds potential compatibility issues.
Not Optimum Choice For Control - rule of thumb in these typical set-ups is the control valve used would conventionally be a butterfly valve with an actuator – this is certainly not the best choice for control.
There is now a solution to this problem in the form of the SPI-MV – Single Point Insertion Flow Metering Valve. The SPI-MV is a single point insertion Electromagnetic Flow Meter, installed and calibrated in conjunction with a Singer Control valve. This solution provides an accurate flow rate as the insertion flow meter is profiled for the valve body – this allows for precise determination of mean velocities, resulting in the most accurate flow rate reading.
[wpsgallery]
Furthermore, the compact design means less space requirements (only 2 pipe diameter upstream) and the lack of moving parts and components means reduced maintenance and replacement costs.
Ideal solution for in-valve flow measurement
However, the 'Singer Solution' does not stop there. End-user's can install the flow metering valve as a stand-alone flow measurement solution…Or they can install the valve with any of Singer's innovative pilot systems. For example, the flow metering valve can be installed with a pressure reducing pilot system, a level control pilot system or a pressure sustaining pilot system – giving ultimate control over applications.
By adding dual solenoid control to the system (installing the SPI-MV with the 2SC-PCO pilot control system) the valve position can be controlled precisely. The primary control system to the panel can be anything – e.g. level or pressure – with the addition of the flow meter the valve can be controlled for multiple functions.
Furthermore, the pilot system can be combined with PLC-based control panel, allowing users to integrate the unit with existing SCADA system – giving them fully automated control over their application.
An engineer could utilize the SPI-MV with dual solenoid control (2SC-PCO) in a reservoir filling application. Say the engineer wants to fill a reservoir, but limit the flow rate to ensure there is no draw-down on the system feeding it. The engineer also wants to slow down the flow rate as the level gets closer to the top.
Usually this would require a level signal from the tank and an upstream pressure transmitter – however, with the Singer solution, this can all be done and programmed in one valve. Furthermore, to add a further level of safety the pilot system can be built with Singer's 'dual diaphragm' control valve. This allows for a totally redundant back-up pilot system on the top diaphragm.
Benefits of the Single Point Insertions Flow Metering Valve:
Insertion flow meter installed and calibrated in conjunction with Singer control valve – insertion flow meter is profiled for the valve body, thus further enhancing accuracy.
Compact insertion design fits into confined spaces and offers complete accessibility.
Flow meter can be removed for easy inspection, cleaning, calibrating or verification
Flow meter has no moving parts and a single-piece design – contains nothing to wear or break and is generally immune to clogging with debris.
Electromagnetic flow meters are proven to be more accurate than other technologies such as Vortex flow meters - Electromagnetic flow meters are less susceptible to changes in water density brought on by pressure and temperature changes.
Flexible solution – either use as a stand along flow metering valve or build into a Singer Valve pilot system for complete flow-based control.
How do you conduct in-valve flow measurement? Does ultimate control over your application, using just one valve sound appealing?
Leave your feedback below or get in touch by calling us on +44(0)8707 66 77 78. Alternatively, you can email us your questions at enquiries@processindustryforum.com
Company Profile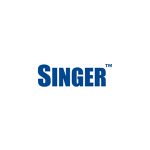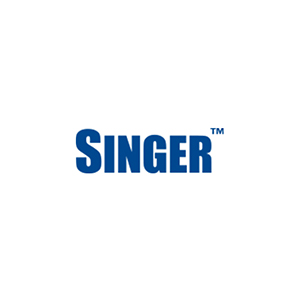 Singer Valve Inc
Singer Valve manufactures innovative control valve solutions for the water industry.
Get the latest process industry news
Interested in receiving even more industry-leading news from Process Industry Forum delivered directly to your inbox? Then sign up to our free newsletter. Bringing you the latest news, trends, innovations and opinion from across the process industry, our exclusive newsletter gives you all the industry insights of the moment in one, easy-to-digest bulletin. Stay ahead of the competition with regular process industry news instalments from PIF.