Valve failure: When to repair valves and when to consider valve replacement
This helpful tutorial talks us through the considerations an engineer should take into account when deciding whether to replace or repair valves. The cost & type of the valve is taken into account, as well as the media and the potential for upgrades.
Valve Repair or Valve Replacement?
It goes without saying that prevention is better than cure – prevent valve failure by seeking expert advice at the specification stage and adopt good maintenance practices and costly episodes of valve repair or valve replacement will be few and far between.
However, the type and the cost of the valve in question, the media, the application and the opportunity to upgrade and improve the process will all have a bearing on the decision whether to repair or replace failing valves.
Tom Carnell, Systems Applications Manager from Bürkert Fluid Control Systems talks us through the main considerations for valve repair or valve replacement.
Consideration 1 – Type and cost of the valve to repair or replace
Repair or replace solenoid valves?
For relatively low-cost valves such as small solenoid-operated valves, upon valve failure, it would usually be beneficial to replace the valve with a new component, which carries the manufacturer's warranty.
Even with the most comprehensively tested valves such as Bürkert solenoid valves, which are designed to cope with millions of operations, can be subject to tough operating conditions, outside the scope of the design parameters. With some processes costing thousands of pounds per hour of downtime, a straight replacement can often be a default choice in this situation.
Repair or replace ball and butterfly valves?
Contrast this to large-scale butterfly valves and ball valves. Apart from maybe materials technology, the design of these valves have seen little advance over the years. Therefore, upon valve failure, it makes more sense to repair the valves, rather than replace them.
Repair or replace control valves?
When considering repairing or replacing control valves, there can be strong benefits with valve replacement due to the speed of technology development in this area. Other valves, such as Triple Offset Butterlfy Valves can be included in this category. By upgrading older systems, applications can benefit from faster response times and useful diagnostic information on valve performance.
Consideration 2 – The media and the application
 
Aggressive media can often perish soft seals and seat materials, even when valves have been carefully selected for the application – age can simply be the factor. In aggressive applications, seals and seats will need to be replaced, even in otherwise healthy valve valves.
In hygienic applications, where issues of 'cleanliness' and meeting 'as new' material specifications prevail, valve replacement becomes the most common option. In these applications planned maintenance schedules and recommended service intervals are put in place to avoid the often-catastrophic eventuality of unplanned downtime. It is cost-effective to have a strategy of planned valve replacement, rather than valve repair upon valve failure.
Consideration 3 – Opportunity to upgrade or improve the process
It may be the case that a different type of valve can replace a series of older valves, simplifying the process and preventing the requirement for many further replacements in the future.
For example, Bürkert's Robolux multi-way valve can replace more than one valve and several pipe sections and bends all at once. The Robolux series can be customized to incorporate mixer and diverter valves or to integrate sensors into the valve block, significantly reducing potential leak paths. So when valve replacement results in improving efficiency and reliability of the operation, replacement is more beneficial than repair, regardless of the cost differential.
Consideration 4 – opportunity to increase control and visibility
The repair or replacement of a valve may present the opportunity to increase the control over an operation or to improve the visibility of the operation parameters.
However, a repair or replacement may not even be necessary, rather 'value-adding' products can be retrofitted. For example, Bürkert's Control Head can be applied to create an intelligent field device from an existing valve, allowing the application to be externally actuated and to provide useful information on the status of the process.
Consideration 5 – How to avoid valve replacement and valve repair
The most common reason for valve failure is the incorrect specification of the valve into the application in the first place. To avoid the need for valve repair or valve replacement, expert advice can be sought by the valve manufacturer. By making use of expert advice, production control systems can be designed to use the most efficient and appropriate equipment to ensure reliable performance.
To ask Bürkert experts a technical question in our Solution Centre, click here. To contact Bürkert directly, visit their PIF profile.
Are there any considerations that you would like to add? Please leave your feedback below. 
Company Profile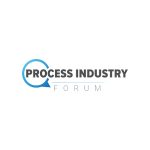 Process Industry Forum
The leading online technical resource centre for the Process Industry.
Get the latest process industry news
Interested in receiving even more industry-leading news from Process Industry Forum delivered directly to your inbox? Then sign up to our free newsletter. Bringing you the latest news, trends, innovations and opinion from across the process industry, our exclusive newsletter gives you all the industry insights of the moment in one, easy-to-digest bulletin. Stay ahead of the competition with regular process industry news instalments from PIF.