Valve controllers reduce energy costs in distributed control system
Plant operators throughout the process industry will be all too familiar with the demands to improve efficiency and reduce plant operating costs, without compromising product quality or plant safety.  Within the hygienic sector, there is always the additional requirement to ensure that hygiene and cleanliness standards are never compromised.
Many of these objectives can of course be achieved by investing in new plant, new equipment or perhaps by employing better technology. However, there is a more simple approach to reducing energy costs and to achieving real cost savings, whilst also improving operational efficiency – implementing a distributed control system. 
If we take a detailed look at the energy cost profile across the food & beverage industry as a whole, it becomes evident that the generation of compressed air for the manufacturing processes accounts for anything from 10% up to perhaps 30% of an organisation's total electricity consumption. This can often be a significant real cost to a business and any opportunity to reduce this must be taken seriously.
Whilst many organisations have to some extent made attempts to address this already, one area that remains relatively untouched is the usage efficiency of compressed air for process valve control.
Distributed control system
In the past, plant design engineers tended to centralise pneumatic control, rather than having distributed control, using a valve island situated within a control cabinet. The valve enclosure could be situated a long way from where the pilot valves or actuators were situated on the plant. The consequence of this arrangement often means that there is a long pipe run of several metres or more from the valve island to the valve head. As a direct consequence, the venting cycle of the valve's operation can exhaust proportionately more air than is necessary and this presents itself as a potential area where pneumatic energy saving potential is still largely unexploited.
Valve controller for distributed control
Bürkert Fluid Control Systems have a solution to the problem with their range of valve controllers. These were developed specifically for use in the food, beverage and pharmaceutical industries. These valve units provide a distributed method of opening and closing of process valves automatically, thereby eliminating the need for the wasteful venting of control air, normally associated with pneumatic tubing between the process valve and its related control solenoid valve.
The Bürkert valve controller is mounted directly above the valve body. This close coupling means that there is little or no distance between the actuator and the valve that it is piloting and this in turn means that there is no air bleed. The unit is completely sealed.
With this distributed control system, the pneumatic pressure input supply feeds directly into the valve head and the control signal is supplied, either from a local closed loop control sensor or from a switch. Alternatively a PLC or other controller can be connected directly into the valve via a control bus such as AS-Interface or DeviceNet. It is also possible to have multipole (parallel) connection directly into the valve. The valve control heads therefore use both electrical and pneumatic control components and provide options for position feedback. There is also an ATEX-approved version and/or Fieldbus interfaces for AS-Interface or DeviceNet.
Digital positioners in a distributed control system
In a similar manner, the deployment of digital positioners with integral solenoid valve control heads can also lead to significant savings in the cost of generating compressed air, as this approach will tend to ensure zero-air use in the valve's stable state.  The traditional design approach of using process valve positioners incorporating pneumatic flapper-nozzle systems means that air is being bled constantly, even when the valve is at rest.  This wastage can often amount to the equivalent of 0.75kW (or one-horsepower) in compressed air for every ten to twenty valves in operation. This means that for a fairly sizeable process plant operation, there can be a considerable amount of unnecessary energy wastage, leading to enormous opportunity for significant cost reduction.
The valve controller range from Bürkert are available with the option of an embedded PID process controller, working in conjunction with the positioner. This provides a fast-acting, distributed control loop in combination with the associated process sensor.  The benefit of choosing this distributed control option is that it reduces complexity and saves on unnecessary components and wiring.
To find out more about Bürkert's range of valve controller's contact Bürkert directly by visiting their PIF profile. Alternatively, ask as question in the PIF Solution Centre.
Company Profile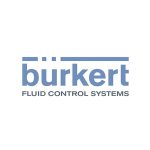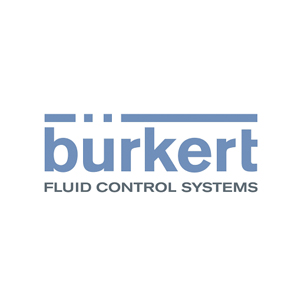 Bürkert Fluid Control Systems
Bürkert Fluid Control Systems is a world-leading manufacturer of control and measuring systems for fluids and gases.
Get the latest process industry news
Interested in receiving even more industry-leading news from Process Industry Forum delivered directly to your inbox? Then sign up to our free newsletter. Bringing you the latest news, trends, innovations and opinion from across the process industry, our exclusive newsletter gives you all the industry insights of the moment in one, easy-to-digest bulletin. Stay ahead of the competition with regular process industry news instalments from PIF.