Valve coatings for severe application – Titanium Nitride Vs Stellite for sealing components?
Valves are used in every plant or process application worldwide. They are essential for modulating, regulating or isolating media in pipelines. Increasingly, engineers and plant designers are expecting more form their valves – they want them to last longer, perform better, wear less, erode less and fail less – all in more severe or harsh environments. 
Hobbs Valve aim to be leaders in the design and manufacture of Triple Offset Butterfly Valves and  so they undertook research to investigate which materials were most suitable for their valves in severe applications.
Aims and Objectives
To identify suitable coatings which can be applied to the sealing surfaces of a Triple Offset Butterfly Valve.
To identify the most common wear mechanisms which a Triple Offset Butterfly Valve may encounter
To perform 'wear' tests on a series of coatings to identify the most effective coating
Methodology
2 types of testing were carried out; Erosion testing and Abrasion testing. The primary mechanisms of wear that are likely to occur during the lifetime of a valve are erosion by solid particle impact and low stress three body abrasion.
Erosion testing
Two tests were conducted at 50 & 100 m/s
Impact angle was 90 degrees
Erodent feed rate of 0.5g/min
Tests conducted at room temperature.
The erosion rate was calculated for each specimen as a mass loss per mass of erodent impacting the specimen.
Abrasion testing
Performed in accordance with ASTM G65
Erodent feed rate of 200 g/min
Wheel set of 120 rpm
The wear rate was calculated for each specimen as a mass loss per wear distance travelled.
Results
Hobbs found that TiN (Titanium Nitride) achieved the greatest results under both the erosion and abrasion wear mechanisms. It was found the substrate has a large influence on the coating ability to resist wear and it was found the rate of erosion is directly related to particle velocity.
The industry standard is to use a coating called Stellite 6 on sealing components, however when the valve is open and the sealing components are in full flow path, Stellite wears out quickly and leads to valve leakages and premature failure.
Based on these findings, Hobbs Valve use TiN as standard in their range of Triple Offset Valves. TiN coatings do not incur more costs for the end-user, and it is a much more durable coating to use in severe applications.
What do our readers think? Does anyone have first had experience of either of these coatings in a real life application? 
Company Profile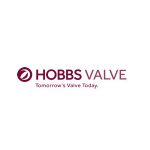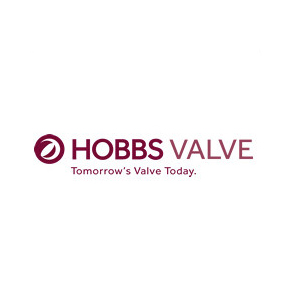 Hobbs Valve Limited
Hobbs Valve are UK based and are at the forefront of innovation, designing and manufacturing high performance Triple Offset Butterfly Valves for the global Industries of Oil and Gas, Chemical, Petrochemical, Nuclear, Marine and Power.
Get the latest process industry news
Interested in receiving even more industry-leading news from Process Industry Forum delivered directly to your inbox? Then sign up to our free newsletter. Bringing you the latest news, trends, innovations and opinion from across the process industry, our exclusive newsletter gives you all the industry insights of the moment in one, easy-to-digest bulletin. Stay ahead of the competition with regular process industry news instalments from PIF.