Unique Drinking Water Analysis System from Bürkert
What if we told you drinking water analysis no longer needed to be carried out using unwieldy equipment that depends on a centralised processor system? Because the advent of the Bürkert Type 8905 Online Analysis System ushers in a new era of sampling efficiency, providing a compact and user-friendly analysis system that can save you time, space and money.
In this article, PIF spoke to Greg Wainhouse, Bürkert UK's Field Segment Manager for Water, to find out more about the unique Bürkert 8905.
Modular Bürkert Online Analysis System
The current ways of monitoring drinking water can be cumbersome and take up a lot of space. So now we are introducing the Bürkert Type 8905, the next generation of drinking water monitoring. The Bürkert Online Analysis System Type 8905 offers a modular format and allows customers to add or remove parameters depending on their needs.
Unlike other multi-parameter systems available on the market, the Bürkert 8905 does not use a centralised processor system. Instead, cubes communicate directly with output cards found in the upper housing. This is important because it allows users to remove and calibrate sensors without interrupting other parameters and processes.
Bürkert Type 8905 utilises unique sensor cubes
An important part of the system are the unique sensor cubes. Each sensor is a parameter on its own – for example, pH or turbidity. This means that you only need to order the parameter that you need to measure. The compact sensor cubes use only a very small sample volume taken from the main line. This reduces the amount of water that is sent to drain.
The sensor cubes can be easily removed thanks to the hot-swap facilities. Replacing the cube is as easy as opening the hatch and fitting the cube. At Bürkert, we're always trying to anticipate customers' needs. Which is why we have developed the new MS06 ion sensor to be compatible with any Bürkert Online Analysis System.
Bürkert 8905 integrates with MS06 ion sensor
The MS06 ion sensor features three bottled fluids: reagent, calibration and cleaning solutions. Under each bottle is a load cell which is measuring the volume in each bottle. As the levels in each bottle decrease, that information is then transmitted via the Type 8905 display or via an output. It's easy to obtain information out of the Bürkert 8905 thanks to the inbuilt outputs, such as digital or analogue, as well as log data and visualised graphics onscreen.
The Type 8905 is a compact alternative to large sampling boards. This is great for sites that have only got limited room, saving save, but also on capital expenditure as well. Installation is as simple as fixing the wall mounting bracket, providing it with power and a sample of water, and then it's ready to commission. The Bürkert Type 8905 is an innovative solution, which can save you time, space and money.
For more information, please contact Bürkert today.
Company Profile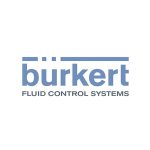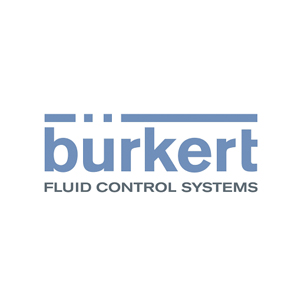 Bürkert Fluid Control Systems
Bürkert Fluid Control Systems is a world-leading manufacturer of control and measuring systems for fluids and gases.
Get the latest process industry news
Interested in receiving even more industry-leading news from Process Industry Forum delivered directly to your inbox? Then sign up to our free newsletter. Bringing you the latest news, trends, innovations and opinion from across the process industry, our exclusive newsletter gives you all the industry insights of the moment in one, easy-to-digest bulletin. Stay ahead of the competition with regular process industry news instalments from PIF.