Tutorial on pressure sensors – which type of pressure sensor?
Pressure sensors are used for control and monitoring in thousands of everyday applications across the Process Industry. Pressure sensors are used directly to measure pressure or indirectly to measure other variables such as fluid flow, speed and level.
How do Pressure Transducers work?
The pressure transducer translates the mechanical effect of force per unit area by generating signal as a function of the pressure imposed. This signal, when conditioned and amplified becomes a standard industrial signal such as 4-20mA or 0-10VDC.
The application of Pressure Sensors…
Various designs of pressure sensors are available to suit a wide variety of applications. Specialist designs and materials allow pressure instruments to be used in virtually all purities, viscosities and temperatures of fluids, from ultrapure water, to effluent, molasses and helium! Pressure sensors can be used in standard, hygienic and explosive environments and diaphragm seals can be used to protect instruments from extremely aggressive, toxic, abrasive and high-temperature process media.
With advances in materials technology and in the communication abilities of modern sensors, it is vital to understand the application and how it is controlled in order to ensure the most suitable sensor is selected. Bürkert Fluid Control Systems are experts in sensor technology & design. Bürkert experts run sensor training courses and have a seat in the PIF Solution Centre to answer any of your sensor questions.
Bürkert's Process Control specialist, Kieran Bennett provides some technical answers to frequently asked questions regarding pressure measurement principles.
Using pressure sensors to measure fluid levels in tanks
Hydrostatic pressure measurement
The use of hydrostatic pressure measurement can be used to measure fluid levels. Fluid within a tank generates a specific hydrostatic pressure based on level and fluid density. By measuring this pressure with respect to a reference pressure, which is usually ambient pressure, the level can be determined, assuming that the fluid density is known.
It is also possible to use this method within a pressurised vessel by using a second sensor to measure the gauge pressure above the fluid level. Using these two pressure measurements, it is possible to evaluate an accurate level measurement. Accuracy is dependent on the precision of the pressure sensor, however, higher internal pressures within the tank increase the margin of error as will the use of two sensors, which compounds the original tolerance values.
Different types of Pressure measurement principles:
Piezo-Resistive Pressure Sensors
Piezo-Resistive Pressure Sensors are filled with hydraulic fluid to provide protection for the sensor. External pressure is sensed through the diaphragm by a change in the pressure of the hydraulic fluid. The sensor produces a pressure-proportional signal which is converted to the conventional analogue 4-20mA output signal.
Piezo-Resistive Pressure Sensors are very well suited to low pressure measurement, while also being able to withstand high overload factors.
Thin-film strain gauge
A thin-film strain gauge provides very precise measurements as well as very high burst pressure characteristics. This design uses a thin-film Wheatstone bridge to measure changes in resistance caused by external pressure and converts these measurements into an analogue output signal which is proportional to the pressure.
Thick-film ceramic measuring cell
For applications involving aggressive media or higher pressures, a thick-film ceramic measuring cell could be used. In this case the Wheatstone bridge is bonded to a ceramic diaphragm, providing greater protection and improved chemical resistance. However, the measuring accuracy is not as high as that of the thin-film strain gauge.
Follow the link for more information about Bürkert pressure sensors and pressure measurement principles.
Company Profile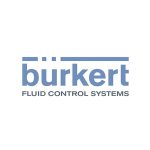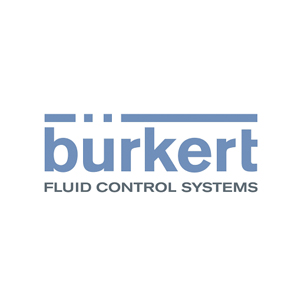 Bürkert Fluid Control Systems
Bürkert Fluid Control Systems is a world-leading manufacturer of control and measuring systems for fluids and gases.
Get the latest process industry news
Interested in receiving even more industry-leading news from Process Industry Forum delivered directly to your inbox? Then sign up to our free newsletter. Bringing you the latest news, trends, innovations and opinion from across the process industry, our exclusive newsletter gives you all the industry insights of the moment in one, easy-to-digest bulletin. Stay ahead of the competition with regular process industry news instalments from PIF.