Top tips for effective pump design
As a leading high-pressure pump specialist, RMI Pressure Systems understands the many and varied demands of high pressure pumping applications.
Working closely with industry experts, RMI has a reputation for supplying some of the most reliable high pressure pumping systems available. With systems being used in safety critical functions it is essential that the reliability is beyond question; requiring months of continuous testing before being accepted for operational duty.
Mike Sherman, Marketing Manager at RMI Pressure Systems, gives us his top tips for pump design and how to select the correct pump for your application.
Safety First
It is important that the pump design incorporates the necessary safety features, including a safety relief valve to protect against a dead head situation, when the system demand for flow has stopped, causing the pressure will rise instantly. The safety valve should be designed to allow the entire pump capacity to flow, while the opening point should be set at 10% above the operating pressure. In addition, the pipework associated with the safety relief valve should be properly sized to ensure adequate flow conditions.
RMI includes a number of safety circuits to prevent a potential dead head condition, including a pump safety relief valve, which protects the pump against a potential hydraulic lock. In addition, there are oil temperature and pressure sensing circuits as well as motor overload monitoring all of which can indicate a potential issue with the system and allow the pump to be stopped prior to any potential damage being caused.
A pump's sealing system is equally important when considering its safety as well as overall performance and reliability. For high pressure reciprocating pumps the task is typically performed by the stuffing box, which contains packing and lubricant in various configurations depending on the application. This packing is a service item and should be able to be replaced without too much interference with the main pump assembly.
Efficiency Built In
Having considered safety and reliability, efficiency will be next on the list of priorities for many operators. Here reciprocating pumps offer additional benefits as the design offers greater mechanical efficiency, which means that a smaller prime mover can be used and less energy is consumed.
By carefully selecting the correct motor and matching it to the pumping system, a more efficient combination can be created, resulting in lower total cost of ownership (TCO) for the client.
Further efficiency benefits offered by RMI's design can include the stored energy offloading system. This reduces energy consumption by allowing the pump to idle in a pressurised standby condition, while still being able to quickly and efficiently return to full service when required. This alternative to complex by-pass, drain or accumulator systems allows the pump to run, without generating further pressure, while allowing system flow and pressure to be maintained when required.
Responsive Control
RMI has a policy of continuous development of energy efficient products, which has led to the introduction of the ODIN (On Demand Intelligence) control system. This system uses a range of data supplied from equipment used in the process of continuous longwall mining and uses it to calculate the changes in demand for hydraulic fluid before they occur. In this way ODIN can modulate the pump speed and change the flow and pressure characteristics to meet demand in the most responsive way possible.
High pressure pumps are required to deliver results in some of the most demanding environments. From underground mining to testing subsea umbilical systems on oil & gas platforms, the technical criteria and engineering standards can be hard to achieve but RMI continues to deliver reliability and premium quality to these and many other industries.
Company Profile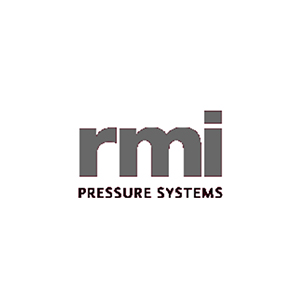 RMI Pressure Systems
For more than a century, RMI has been producing premium-quality high-pressure pumps for global mining and industrial applications.
Get the latest process industry news
Interested in receiving even more industry-leading news from Process Industry Forum delivered directly to your inbox? Then sign up to our free newsletter. Bringing you the latest news, trends, innovations and opinion from across the process industry, our exclusive newsletter gives you all the industry insights of the moment in one, easy-to-digest bulletin. Stay ahead of the competition with regular process industry news instalments from PIF.