Top Ten Tips for Pump Reliability
With a few easy steps, and a dash of common sense, outstanding pump reliability can be achieved, resulting in higher output and lower costs. Here are our top ten tips for boosting pump reliability.
1. The right pump for the job
When a pump is sized correctly, and running at its best efficiency point (BEP), liquid flow is constant and radial forces acting on the impeller are minimal. If the pump runs at an increased or reduced flow rate, an imbalance of pressure occurs, causing shaft deflection, excessive loads on bearings and mechanical seals, excess vibration and heat; reducing operating life and increasing premature failure.
2. Proper Installation & commissioning
Improper installation and commissioning results in significantly reduced pump reliability. A rigid, flat concrete foundation – weighing two to three times as much as the pump – absorbs vibrations and prevents strain and distortion when tightening the foundation bolts. Never draw piping into place by using force at the flanged connections; that puts strain on the unit and causes misalignment between pump and driver, resulting in physical injury or damage to the equipment.?
3. Go with the flow
Variable frequency drives (VFDs) allow pumps to remain close to BEP over a range of flow by varying the speed of the driver. They allow the pump curve to be adjusted along the system curve as opposed to using a control valve.? Alternatively, a bypass line with a fixed speed driver allows constant flow through the pump, while modulating the flow rates downstream and diverting some of the fluid back to the source.
4. Delicate operation
Critical performance factors like flow, pressure, vibration, temperature, cleanliness and current load require continuous monitoring.? It's important to operate the pump properly to guarantee it reaches its useful design life and for the safety of plant personnel. Pump damage is cumulative and multiple episodes of improper operation will cause premature failure.
5. Rigourous Pump maintenance programme
It's extremely important to establish and follow a rigorous maintenance program to keep pumps in good operating condition. Instigate a condition-monitoring (CM) program that includes as many technologies as possible because planning and scheduling is crucial to ensuring the right actions are taken, at the right frequency, to resolve any underlying issues.
6. Take stock
Countless parts replicators sell replacement parts at reduced prices but don't always meet specifications or adequate quality procedures. Consider a power end exchange and repair contract with your supplier, providing replacement power ends that are re-manufactured to the original specifications and come with an as-new warranty.
7. Pumping System Efficiency
Two major efficiency factors are where the pump is running on the pump curve relative to BEP and what type of control system is used to control pump output (pumping against a partially closed valve is seriously inefficient). Therefore, pumping system efficiency should be continuously monitored to meet demands at the lowest possible cost.
8. Don't look back in anger
When properly recorded and analysed, data from computerized maintenance management systems (CMMS) provides ammunition to continuously improve performance and reduce running costs. Analysis of this data helps to establish root causes, 'bad actor' equipment and eradicate repetitive failures.
9. Pump primed
Capitalize on all these principles with a pump management programme. Consider creating teams – consisting of management, operations, technical and maintenance personnel – that meet regularly and use these principles to maximise existing pumping systems, as well as new designs and expansions.
10. Configure yourself
Configuration management is triggered by engineering, and supported by management, whenever changes affect the design or operation of the plant, giving all affected personnel new information and training for safe and efficient operations and maintenance of the new equipment or processes.
Embrace these ten steps in your pump management program and you'll enjoy rapid improvements in the cost and efficiency of your pumping systems.
Check out the experts Reliabilityweb.com for more pump and pumping tips.
Company Profile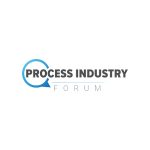 Process Industry Forum
The leading online technical resource centre for the Process Industry.
Get the latest process industry news
Interested in receiving even more industry-leading news from Process Industry Forum delivered directly to your inbox? Then sign up to our free newsletter. Bringing you the latest news, trends, innovations and opinion from across the process industry, our exclusive newsletter gives you all the industry insights of the moment in one, easy-to-digest bulletin. Stay ahead of the competition with regular process industry news instalments from PIF.