Top 10 Renewable Energy Facts
Renewable energy is a hot topic in every sense. It's the subject on everyone's lips as the race is well and truly on to meet the Paris climate agreement's goal of "limiting global temperature increase to well below 2 degrees Celsius, while pursuing efforts to limit the increase to 1.5 degrees." With renewable energy poised to play a crucial role, we've collated 10 facts to illustrate the current state of play in green energy.
Renewable energy has the potential to counteract many of the pressing issues faced by mankind today, including global climate change, urban air pollution and ocean acidity. According to the International Renewable Energy Agency (IRENA), the global renewables sector is returning an annual growth rate of 8.3 percent. This is not only helping the plight to curb carbon emissions but it is also stimulating economic growth and job creation.
The following facts reveal the uptake of renewable energy resources worldwide, as well as the major success stories providing solace amongst the prevailing doom and gloom.
Small nations are making a big impact
Iceland is reputedly the world's largest per capita producer of clean energy. With an estimated population of 338,769 people (smaller than Bradford or Honolulu), this tiny North Atlantic island nation generates all of its electric power through hydropower and geothermal energy. Around 95 percent of its heating demands are met geothermally. Talk about home energy efficiency! In 2016, another miniscule island nation, Costa Rica, ran their electricity supply almost entirely on renewable energy (98.1 percent) for more than 250 days. The Central American nation of just 4.9 million people derives most of its energy from hydropower.
Wind turbines are getting bigger and better
Germany's largest wind turbine manufacturer, Enercon, now reportedly makes the world's most powerful wind turbine in the shape of the E112. This advanced turbine reportedly produces up to six megawatts – enough electricity to power 4,000 homes! Taking its name from the 112-metre rotor diameter (about 367 feet), the E112 features a gearless drive system that doesn't need oil to operate. Meanwhile, in Paderborn, Germany a wind turbine is powering a datacentre housed within its own structure. WestfalenWIND IT claim that the Tier 3 datacentre, which receives 92 percent of its power from its host turbine, is the world's first near-zero emission datacentre.
Hydropower produces most global electricity
Hydropower is the world's largest source of renewable electricity generation. According to the International Hydropower Association, it produces 16.4 percent of all global electricity. That equates to 4,185 TWh, which is enough electricity for one billion people. In fact, that's more than all the other renewable energy sectors combined and more than three times as much as the nearest contributor, which is wind power (5.6 percent). China and Brazil are world leaders in hydropower. The Three Gorges Dam on China's Yangtze River generates a massive 22,500 MW, followed by Brazil's Itaipu Dam with 14,000 MW. Hydropower effectively saved four billion tonnes of coal powered greenhouse gas emissions in 2017.
Solar could be the leading power source by 2050
Every hour of sunshine produces enough energy to fulfil global energy needs for a year. As such, the International Energy Agency claims that solar could become the world's main source of power by 2050. A key driver is the falling price of solar photovoltaic (PV) systems, which are expected to drop by 65 percent during that same period. As a sign of things to come, SolarReserve's Crescent Dunes Solar Energy Facility in Nevada heats molten salt to produce steam that in turn generates enough electricity for 75,000 homes. And the Gemasolar station, in Andalusia is the first station in the world that works 24 hours a day and produces 60 percent more energy than a station without storage capacity.
China invests massively in wind and solar power
Who would've thought we'd be taking tips for renewable energy from the world's largest emitter of carbon dioxide? Because China is also the undisputed champion of installed wind and solar capacity. The Asian powerhouse is not only in the midst of the world's biggest turbine installation programme (effectively installing two turbines every hour) but it also installed 50 gigawatts of solar panels last year alone. To put that into perspective, the United States has only installed 35 gigawatts of solar panels in total. While China's grid is still heavily reliant on coal-fired generators, this shows that bigger economies can also push the green energy envelope.
Fossil fuels get "four times more public finances"
A report from a coalition of NGOs in 2017 claimed that G20 nations provide four times more public financing to fossil fuels than to renewable energy, according to The Guardian. The report found that G20 countries invested an average of $71.8 billion worth of public finances towards fossil-fuel projects between 2013-2015, compared with a modest $18.7 billion for renewable energy. Japan came top, injecting $16.5 billion – six times its renewables budget – into fossil fuels. Despite their concerted efforts, neighbouring China allocated just $85 million towards green energy, compared to $13.5 billion for fossil fuels. The UK set aside $972m for fossil fuels, compared with $172m for renewables.
Global renewable energy capacity doubled since 2008
Despite the funding disparity, worldwide installed renewable power capacity has doubled since 2008. According to IRENA, the world has witnessed a doubling of installed renewable power capacity over the last decade, rising from 1,058 gigawatts in 2008 to 2,179 gigawatts in 2017. Electricity generation hasn't followed the same upward trajectory though because much of our renewable energy resources, including turbines and solar panels, operate at a fraction of their full rated capacities. Having said that, renewable energy now produces around 25 percent of the world's electricity and could reach 30 percent by 2022.
Brazil and Canada the cleanest major economies
Brazil and Canada are reputedly the biggest clean energy producing major economies. Of the sixteen countries with an annual gross domestic product (GDP) of $1 trillion or more, only these two generate more than half of their total electricity from renewable energy. Whilst Brazil (75%) and Canada (65%) both rely heavily on their embarrassment of hydroelectric resources, both countries are investing heavily in wind power. Brazil has some of the planet's most exciting onshore wind potential. Wind farms in the country already operate at over 50% of their rated capacities during a year and they could become one of the largest wind energy producers over the next decade.
Big Oil greases wheels for low-carbon energy
Big Oil has been much-maligned for its perceived role in climate change over the years. Well, now the biggest oil and gas players themselves are becoming major adopters of renewable energy, investing billions into developing green energy businesses. With global resources dwindling, this could prove to be a very smart move for everyone. Norwegian firm Statoil has changed its name to Equinor and has since become a leading developer of offshore wind farms. French oil titan Total has invested heavily in solar panels, renewable fuels and high-tech energy storage technology, while Royal Dutch Shell is also making forays into lower-carbon energy.
The United States is greener than you think
Despite pulling out of the Paris Agreement in 2017, the United States is much greener than you might expect. According to Fortune, Eighteen percent of all electricity in the United States was produced by renewable sources in 2017 – a 15 percent increase on the previous year. Energy consumption from green sources has doubled since 2008, while coal's share fell dramatically. Last year saw 2.9 gigawatts of new renewable energy projects initiated, while a whopping 12.5 gigawatts of coal plants were earmarked for closure. With the solar and wind industries creating jobs faster than the rest of the economy, market forces continue to drive the winds of change in the US
Conclusion
As you can see, the renewable energy sector is finally coming of age. In fact, it's incredibly buoyant, with some great success stories emerging worldwide. As the global populous becomes increasingly conscious of our impact on the planet, and warnings around climate change become louder and ever-more time-sensitive, it is inevitable that the renewables sector will grow exponentially over the coming decades.
Whilst uptake has been slow and continues to be hampered by funding issues, it's certainly heartening to see major world powers – like the United States and China – and progressive island nations like Iceland and Costa Rica embracing renewable energy. It's also positive that Big Oil is taking up the challenge. Their renewable energy resources could be pivotal in creating a cleaner, greener future.

Company Profile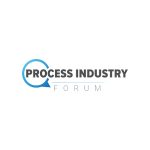 Process Industry Forum
The leading online technical resource centre for the Process Industry.
Get the latest process industry news
Interested in receiving even more industry-leading news from Process Industry Forum delivered directly to your inbox? Then sign up to our free newsletter. Bringing you the latest news, trends, innovations and opinion from across the process industry, our exclusive newsletter gives you all the industry insights of the moment in one, easy-to-digest bulletin. Stay ahead of the competition with regular process industry news instalments from PIF.