Top 10 Engineering Tips
Thanks to the information Age there's an incredible wealth of digital and printed knowledge, covering all the essential engineering tips you'll ever need, that's available at the push of a button or the flick of a page. We've decided to make things even easier for you, by compiling a top ten 'crib sheet' of the websites, publications, resources and events that every engineer should have on their radar.
[pif_accordion]
[pif_spoiler title="10) eFunda's engineering fundamentals" style="fancy"] Check out the comprehensive assortment of essential engineering know-how offered by eFunda (which stands for engineering Fundamentals). There's everything from unit conversion tables, materials descriptions, design standards, formulas and common processes. It really is a one-stop shop for pretty much every piece of reference material you'll need on a daily basis. [/pif_spoiler]
[pif_spoiler title="9) Get tooled up with The Engineering Toolbox" style="fancy"] The Engineering Toolbox is an aptly named site with a wealth of tools and knowledge at your disposal. Whether you're looking for drawing tools or want a thorough grounding on HVAC Systems; it's got it all covered. [/pif_spoiler]
[pif_spoiler title="8) Access useful online resources" style="fancy"] Of course, as well as PIF there's plenty of industry news and fascinating articles to be found on Engineering.com, The Engineer, as well as at The Institute of Engineering and Technology and the Royal Academy of Engineering. [/pif_spoiler]
[pif_spoiler title="7) Listen to the experts in your field " style="fancy"]Whatever your chosen specialism, there's also a raft of field-specific sites for you to refer to. These include dedicated sites from the likes of the American Society of Civil Engineers, American Society of Mechanical Engineers and Institution of Mechanical Engineers to name but a few. [/pif_spoiler]
[pif_spoiler title="6) Read the Standard Handbook of Engineering Calculations" style="fancy"] The Standard Handbook of Engineering Calculations, by Tyler G. Hicks, provides engineers and technicians with more than 5,000 calculations for solving day-to-day problems in all ten major engineering fields. This latest Fourth Edition features new design codes in civil engineering to miniaturization, new approaches to HVAC design, composite usage in engineering design, and laptop computer office and field calculations.[/pif_spoiler]
[pif_spoiler title="5) Invest in a title: industry publications" style="fancy"] Industry specific magazines like The Engineer, Engineering, Eureka and EngineerLive's comprehensive range of titles are also great for keeping abreast with industry developments. [/pif_spoiler]
[pif_spoiler title="4) Get a calculator smartphone app " style="fancy"] Droid48 is a free android app that mimics the HP 48 scientific calculator. It uses reverse polish notation (RPN) and comes chock full of advanced functions including symbolic algebra, calculus, statistics, equation solving and graph plotting. While professional calculation tool, uMath, lets you write any mathematical expression to include units like metres, kilograms, newtons and pascals. Wave goodbye to tedious unit conversions. [/pif_spoiler]
[pif_spoiler title="3) Download handy CAD apps" style="fancy"]GrabCAD is a cloud-based file-sharing service that lets engineers manage and share CAD files via the GrabCAD public library and private projects stored on GrabCAD Workbench. View models in full 3D, regardless of the format they were created, respond to comments, create Workbench projects and upload photos for instant feedback. Similarly, eDrawings lets you view 3D models in 1:1 scale with the real world, as well as view native eDrawings files and native SolidWorks parts, assemblies, and drawings files. [/pif_spoiler]
[pif_spoiler title="2) Visit an overseas event" style="fancy"] VISION is the world's leading trade fair for machine vision. The who's who in the machine vision industry meets in Stuttgart, from 4-6 November, to present an incomparable range of products and services. The annual ASME International Mechanical Engineering Congress and Exposition takes place in Montreal from 14-20 November. This global conference focuses on the technical challenges, research updates and breakthrough innovations that are shaping the future of engineering. [/pif_spoiler]
Click here to view further industry events on PIF.
[pif_spoiler title="1) Experience the Best of British" style="fancy"]The Engineering Design Show is the only event providing for the needs of the UK's design engineers all under one roof at Coventry's Ricoh Arena on 22 October. Finally, the Advanced Engineering UK group of events is one of the UK's fastest growing industry meetings and unites multiple interrelated high value engineering communities at the NEC Birmingham from 11-12 November. [/pif_spoiler]
[/pif_accordion]
What are the tools and reference materials that you just can't do without? Let us know by leaving a comment below, we're intrigued to hear your responses.
Company Profile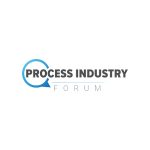 Process Industry Forum
The leading online technical resource centre for the Process Industry.
Get the latest process industry news
Interested in receiving even more industry-leading news from Process Industry Forum delivered directly to your inbox? Then sign up to our free newsletter. Bringing you the latest news, trends, innovations and opinion from across the process industry, our exclusive newsletter gives you all the industry insights of the moment in one, easy-to-digest bulletin. Stay ahead of the competition with regular process industry news instalments from PIF.