Tooling expert opts for Doosan vertical machining centre
Specialist tooling solutions supplier, Cogsdill-Nuneaton Ltd, invested in a new high-performance Doosan vertical machining centre for its capacity, machining capabilities, immediate availability and cost-competitiveness. Process Industry Forum reports on the features and benefits of their Doosan DNM 6700.
Precision component machining
The Doosan machine, a DNM 6700, was installed at Cogsdill's 27,000 square foot facility earlier this year, where it is used primarily to machine precision components for their range of ZX facing and contouring head tooling systems. These components include different sized front-mounted cross slides, with slide ranges from 200mm to 900mm, which are machined from nitrided and carbon steel.
The decision to invest in the new Doosan DNM 6700 machine followed an internal review undertaken by Cogsdill into its existing CNC machine tool capabilities and, in particular, whether current milling machining capabilities were adequate to meet the growing demand from customers worldwide for its large-capacity tooling solutions.
Advanced CNC machine tool technologies
Lee Donaldson, Executive Director of Cogsdill UK, said: "We invest regularly in advanced CNC machine tool technologies and the audit and review highlighted a potential improvement opportunity within our existing CNC milling capabilities. To ensure we acquired a vertical machining centre that matched our needs and expectations we did our homework and created a 'key criteria' checklist before investigating the market."
Following an extensive search into the market Cogsdill ultimately decided to invest in a new DNM 6700 vertical machining centre, sourced from Mills CNC. The DNM 6700 is a large-capacity vertical machining centre equipped with a generous sized work table (1500mm x 670mm) and impressive axis travels (X-axis:1300mm x Y-axis: 670mm x Z-axis: 625mm). The machine also features a powerful, high-torque (118N-m) direct-drive spindle (18.7kW/12,000rpm).
Faster production and reduced part cycle times
"The working envelope of the machine was of critical importance and the DNM 6700 large-capacity working envelope enables us to machine larger components (as well as smaller components) in a single set-up. This means faster production and reduced part cycle times," continued Lee.
"Similarly the cutting performance of the machine was important and the DNM 6700's powerful and direct-drive spindle technology gives us ability to achieve high-volumetric removal rates when required as well as fine finishes. It is a very versatile machine."
For more information visit www.millscnc.co.uk.
Company Profile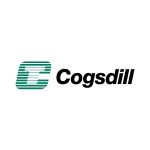 Cogsdill-Nuneaton Ltd
In 1914 Stuart A. Cogsdill set up shop in Detroit as a cutting tool regrinding and repair service. He soon began designing and manufacturing special tools for early automotive pioneers such as Henry Ford and the Dodge brothers, who relied on Cogsdill to develop innovative tooling solutions for tough manufacturing problems.
Currently owned and operated by the second and third generation of Stuart Cogsdill's descendants, Cogsdill offers its 21st century customers the same commitment that inspired its founder.
Get the latest process industry news
Interested in receiving even more industry-leading news from Process Industry Forum delivered directly to your inbox? Then sign up to our free newsletter. Bringing you the latest news, trends, innovations and opinion from across the process industry, our exclusive newsletter gives you all the industry insights of the moment in one, easy-to-digest bulletin. Stay ahead of the competition with regular process industry news instalments from PIF.