The technology keeping medicine and life sciences healthy
Life science and medical device manufacturers strive to create innovative products to help us lead healthier lives. Automation experts, Emerson, are helping to solve the sector's greatest manufacturing challenges and create effective solutions for improving data management, real-time product quality, reliability and operating costs. PIF looks at three real life case study examples of where Emerson solutions have improved the long-term prognosis of several manufacturers.
GlaxoSmithKline opts for Emerson's Smart Wireless technology
GlaxoSmithKline's Cork site in Ireland is a strategic manufacturing plant that produces bulk active ingredients for the formulation of prescription drugs. The existing water storage facility was too small and had no measurement instrumentation in place. Two new storage tanks were installed along with a new pipework infrastructure. The tanks are located around 300 metres from the main control room where there was no existing cabling in place. A wired installation would have required new power and data cables to be buried in trenches. By adopting a wireless solution, these significant costs could be avoided. However, there was no line of sight between the location of the transmitters and the ideal position for a gateway.
GlaxoSmithKline selected Emerson's Smart Wireless self-organising technology, which doesn't require line of sight. If there is an obstruction, transmissions are simply re-routed along the mesh network until a clear path to the Smart Wireless Gateway is found. Ten Smart Wireless devices were installed, including six Rosemount pressure transmitters, two Rosemount flow transmitters and two Rosemount level transmitters. The Smart Wireless technology integrates seamlessly with the existing automation equipment.
Flow data is transmitted every 30 seconds and pressure and level data every 300 seconds to a Smart Wireless Gateway strategically positioned on the control room roof. This is connected using a serial connection to the existing DeltaV™ system that controls the plant utilities. From here, the flow and pressure measurements are sent to a data historian and are available to plant operators for regular monitoring and reporting.
The new data obtained has enabled GlaxoSmithKline to clearly identify water usage for different areas of the plant, providing a far better understanding of the costs. GlaxoSmithKline is now in a position to identify changes and which processes they relate to. The new wireless infrastructure makes it very easy and cost-effective to add additional measurement devices without the need for new cabling. GlaxoSmithKline are already looking at installing a wireless level device that will be added to the existing network.
"Whenever we look to improve the plant with new equipment, we are always looking to minimise capital expenditure and Smart Wireless can help achieve lower costs," said Emmett Martin, Site Services and Automation Manager at GlaxoSmithKline. "We are more than satisfied with the solution, which is proving to be reliable with no signal loss. Based on a successful implementation, at some point in the future we are perhaps looking towards a plant with no wires."
Anti-cancer drug manufacturer uses PlantWeb™ automation solution
Indena, a multi-national, privately-owned company located in Settala, near Milan, Italy, is the world's leader in identifying, developing, and producing active ingredients from plants for use in the pharmaceutical and health industries. Indena is one of the main suppliers of a potential new anti-cancer compound that has been approved by the FDA for phase 1 clinical trials. The facility extracts the anti-cancer compound from the leaves of a plant, then supplies the extracted product to a major pharmaceutical company for processing into the finished drug.
Andrea Piotti, Indena's head of technical purchasing for the Settala site says, "It is clear that for companies to be competitive in the future they will have to adopt a total plant vision and architecture that supports both the process control aspect and instrumentation maintenance." Further requirements sought by Indena were that the automation system should have an easy and effective programming interface as well as having software tools that are easy to learn. It was specified that the digital information from the field instruments should be able to be used to optimise the process as well as for predictive maintenance. Indena's operation staff was trained in a very short time.
Recognised as a world leader in engineering and implementing pharmaceutical automation solutions, Emerson implemented the automation solution for Indena based on its PlantWeb™ digital plant architecture including a DeltaV™ digital automation system, using FOUNDATION fieldbus technology. The equipment installed consists of four DeltaV controllers, with redundancy, handling 1400 I/O. They are supervised by one engineering workstation and four field operator stations.
Emerson supplied a flexible, open system based on fieldbus technology that could be used to control the process as well as manage the instrumentation assets. Piotti believes it is essential for modern systems to do both. "At the moment, the PlantWeb architecture from Emerson is the best solution for complete automation," Piotti says. "Moreover, Emerson is able to give not only high-quality automation solutions but also loyalty – a new trust relationship between client and supplier."
Indena has calculated that during the installation phase of the project alone they saved 50% of the cost when compared to a more traditional approach to plant architecture. These savings were a result of reduced wiring and installation costs, as well as reduced commissioning time by utilising the digital communication capabilities of the field instruments. In addition to initial savings, Indena expects to see savings across the whole lifecycle of its plant.
EMD Millipore employ Branson ultrasonic technology to seal microfiltration device
As part of their product line serving the life sciences industries, EMD Millipore supplies microfiltration membranes for bioscience research, as well as for use in the manufacture of high-tech medical devices requiring advanced filtration. In many cases, these extremely delicate filter membranes must be sealed flawlessly to a plastic housing in order to filter out potential microscopic contaminants, water and air. EMD Millipore was recently working with a Utah medical manufacturer that had chosen an EMD Millipore microfiltration membrane for use in its new microfiltration device.
During testing, the manufacturer found that they were unable to seal the EMD Millipore membrane successfully to its plastic housing. The manufacturer tried heat sealing and ultrasonic welding. Both processes degraded the PVDF 125 µm membrane enough so that the seal would not hold due to the pressure created by the membrane's 0.2-micron pore size. To complicate the challenge further, the seal needed to withstand the demands of high volume production, as the manufacturer anticipated producing 1 million products per year.
EMD Millipore sought an expert in ultrasonics and brought in Branson, an Emerson brand, to help optimise the tooling and assembly process and solve their customer's problem. Branson engineers evaluated the equipment, materials characteristics, and welding specifications that were being used unsuccessfully to create the required seal. To solve the problem, Branson designed custom-tailored process parameters, using Amplitude Profiling™. Tool and horn assembly using FEA (finite element analysis) also maximised the effectiveness of high-frequency (40 kHz) ultrasonic welding, precisely matching weld specifications to the properties of the materials being bonded.
Prototype testing using the reconfigured horn fixture and new weld specifications delivered the results that EMD Millipore and their customer were looking for. The Utah device manufacturer could count on a consistent, repeatable, 360° hermetic seal that would withstand the demands of high-volume production and a shortened cycle time, which also lowered overall production costs.
For more information about Emerson's expertise and technology for the medical and life science industries, visit www.emerson.com/en-gb.
Company Profile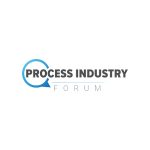 Process Industry Forum
The leading online technical resource centre for the Process Industry.
Get the latest process industry news
Interested in receiving even more industry-leading news from Process Industry Forum delivered directly to your inbox? Then sign up to our free newsletter. Bringing you the latest news, trends, innovations and opinion from across the process industry, our exclusive newsletter gives you all the industry insights of the moment in one, easy-to-digest bulletin. Stay ahead of the competition with regular process industry news instalments from PIF.